Ecotourism in Belize
Adventure Family Fun Inspiration Lifestyle Top 10
One of the best places in Latin America to practice ecotourism is the Cayos district in Belize. Here is a really important offer of activities and if you like the idea of combining vacations with nature and physical activity then you should consider touring the Cayo district in this Central American country.
Well, today it is common to find
travelers
who travel both countries on the same tour and if you want to know the best
landscapes
it is best to start with the
Cayo district
and its network of
forests, rivers and caves
, in Belize, to end in the
ruins of Tikal
, in neighboring Guatemala.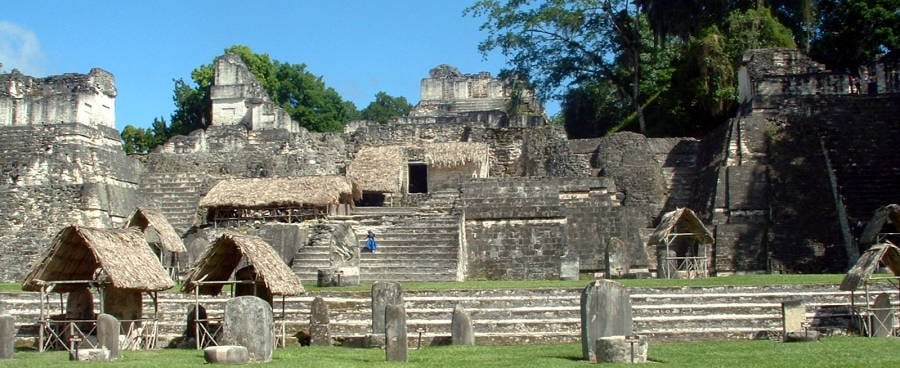 Ruins of Tikali
The best way to follow this route is to rent a car.
Renting a car
here is not expensive but if your budget is still limited you can take the bus tour. Once you are in Belize City, you rent a car at the same airport or get on a bus or shuttle to Belmopan, west of the country's capital. As a fun stop you can stop for a while at the
Belize Zoo
, but once you leave it behind you don't stop walking to Belmopan.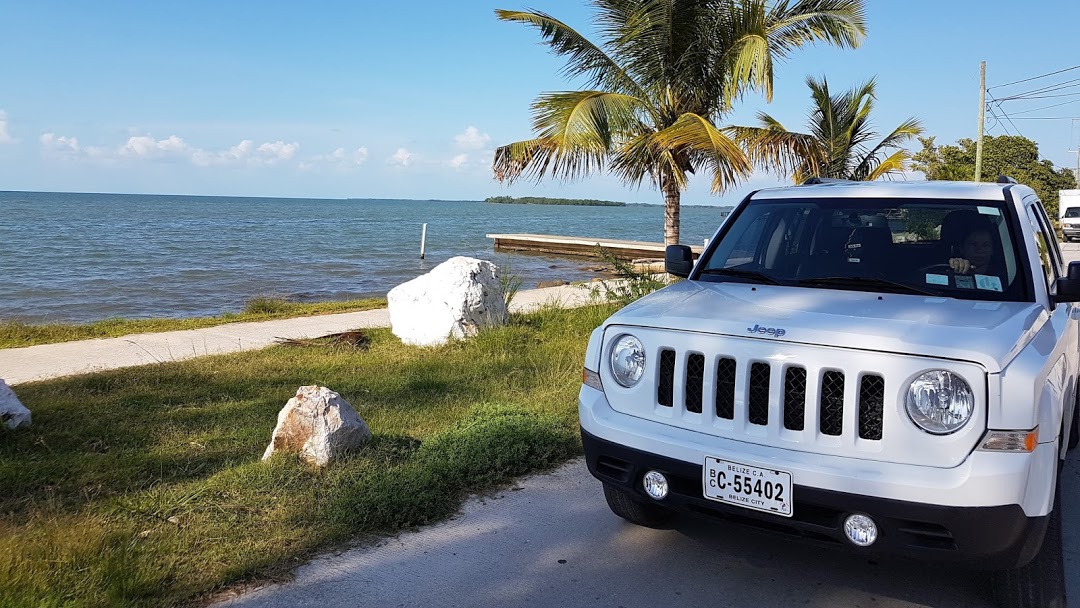 Belize Rent a Car
Belmopan is not a major tourist attraction in itself but the
Jaguar Paw
resort or the Jaguar Footprint is nearby, a fabulous site that offers many ecotourism activities in the area. From Belmopan you continue
driving
or take another bus heading west, to
San Ignacio
, the center of the Cayos district. Here you visit the
Mayan ruins of Xunantunich
or take the excursion on foot to the
Caracol ruins.
And besides, you can walk or go
kayaking
on the Macal and Mopan rivers, hang on ropes and go horseback
riding in the jungle
.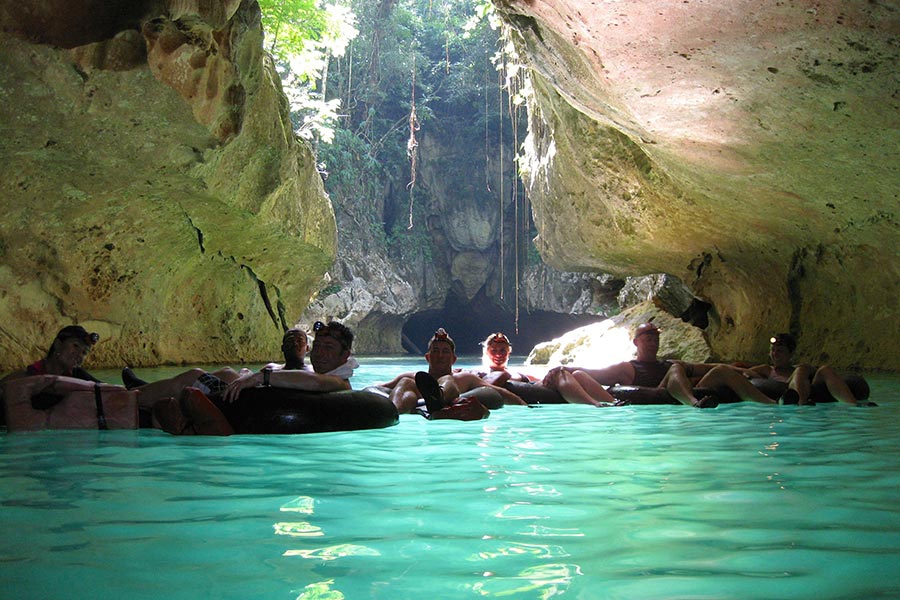 Jaguar Paw Cave Tubbing
From here you can cross to Guatemala and visit the ruins of
Tikal
and visit
Flores or Santa Elena
, and once back to
Belize
you can still continue to
practice ecotourism
, what you have left in the inkwell, or visit the islands near The capital that are a paradise.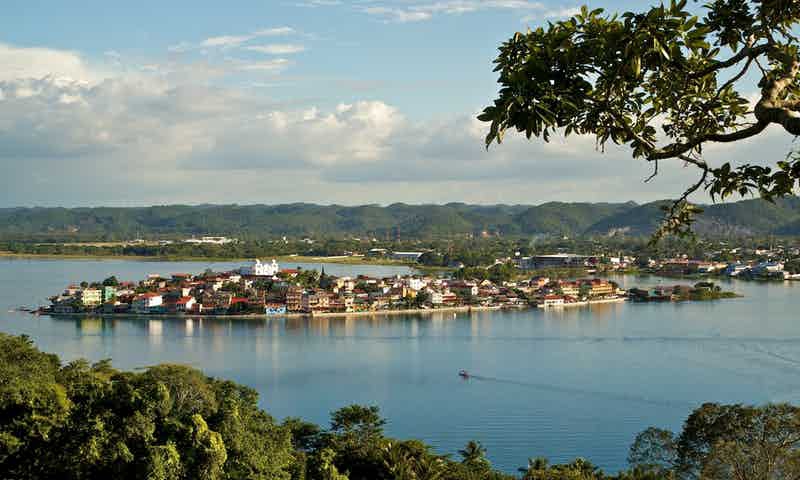 Flores Santa Elena