Cayo District
In the western part of
Belize
, you will find
Cayo Distric
t, located in approximately 2,000 square miles of succulent landscape. This area shows an incredible fortune of interest and activities for tourists and is also the entrance to Guatemala and the incredible ruins of Tikal. Mountain Pine Ridge is often called the main attraction of the area, but Cayo District also includes many great Mayan ruins, towns such as
San Ignacio and Santa Elena
, the border of Benque Viejo and the villa between the scenic Río Mopan and Río Macal.
Only 90 minutes by road from
Belize City
(70 miles) will bring you to San Ignacio, the main town in Cayo District and the second largest in the country's metropolitan area. San Ignacio, which is built on seven hills, has a population of 6,000 people and includes mestizos,
Creoles, Mayans
, Guatemalans,
Lebanese
, Mennonites and other cultures. Both
English and Spanish
are spoken in this part of the country.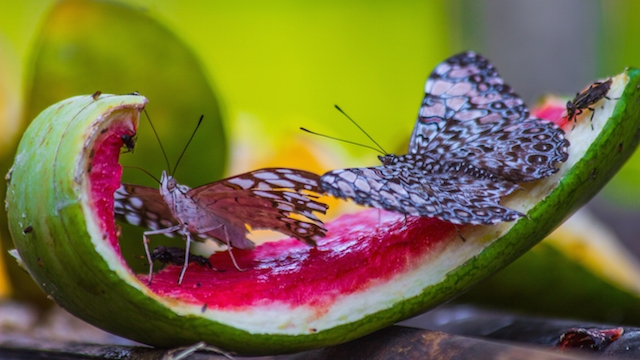 Cayo District Belize
The Mountain Pine Ridge Reserve consists of the beauty of a mountain complemented by rivers, waterfalls and caves, the most beautiful flora and fauna. This reserve is the only pine forest in all of
Central America and the oldest park in Belize
. Many nature trails and stunning destinations make Mountain Pine Ridge the ideal place for walking, horse riding, while many rivers that surround the place are perfect for canoeing or kayaking. In addition to everything, the reserve is a wonderful place to contemplate nature and see birds and other wild animals, as well as its incredible natural wonders.
There are numerous waterfalls in
Cayo District
. The tallest waterfall in Belize and throughout Central America is the Hidden Valley waterfall (also called Thousand Foot Falls or a thousand foot waterfall), a spectacular waterfall that falls about 1,500 feet down the mountain. Among other waterfalls we can mention:
Butterfly Falls
(butterfly waterfalls), located on the property of Hidden Valley Inn Hotel; Five Sisters Falls (Five Sisters Falls); and Big Rock Falls (big stone falls).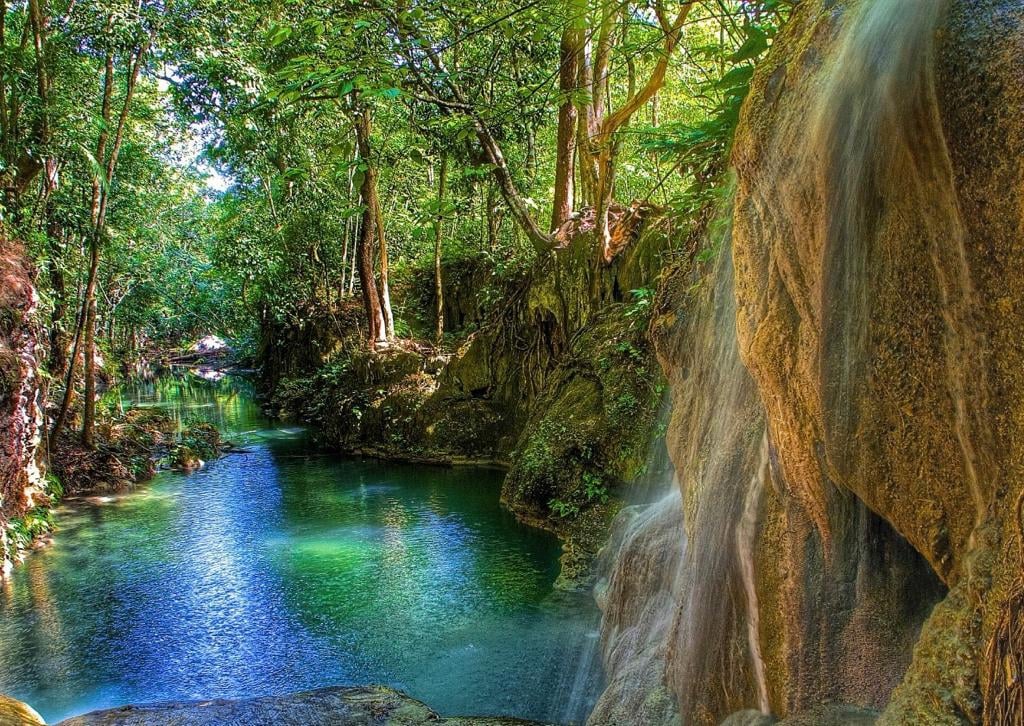 Cayo District Belize
Belize Cayo District
offers many good hotels, categorized for all needs and interests, each with its own personality and most are in attractive locations. Although you can rely on transfers and transportation provided by your hotel, for greater mobility and flexibility we recommend renting a car, which should be a 4X4 because all roads in
Mountain Pine Ridge
are dirt roads. All hotels offer guided tours to different sites including nature trails, jungle tours, and cave exploration.
Below you can find some of the recommendation in the region of Cayo:
The Largest District In Belize
Maya Ceremonial Caves
The Nation's Capital - Belmopan
Maya Temples – Xunantunich And Caracol
Mountain Pine Ridge
Organic Produce at Market
The Longest Suspension Bridge In Belize
San Ignacio twon
Mountain Bike Trails
Educational Centers of Butterfly Exhibit
Natural History Centre
The Thousand Foot Falls
The Barton Creek Ceremonial Cave
The Hilly Terrain Of Cayo
The Ancient Art Of Chocolate Making