Diving in Lighthouse Reef
The sites of
Lighthouse Reef
are 70km from the mainland, more from the southern villages, so I look forward to a f
ull day on the water
. The private island of Cayo Largo has a resource that is right at the door and now offers
diving
. It is better to stay here if you want to see all the sites. There are 15
dive
sites in the immediate area we will keep busy for a good few days.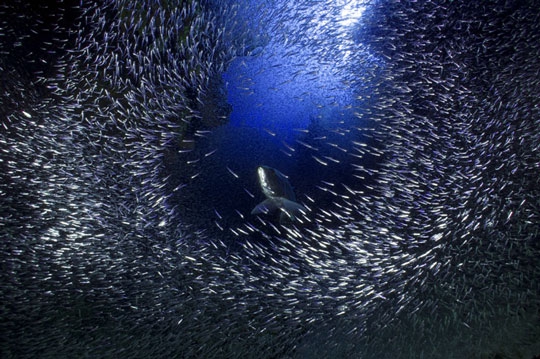 Diving at Lighthouse Reef Atoll, Belize
The marine life
of Arrecife
Lighthouse
is incredibly diverse, with different types of sharks, rays, groupers, large schools of fish and
amazing diving
where you can search for the life of the big macro hidden in the cracks of the wall. There are all kinds of blenios, nudibranchs, inconspicuous and juveniles, waiting for photographers to break a great photo.
Dive trips
will start in the blue hole, which is a
spectacular
view of the surface but not so fabulous underwater compared to some of the other sites in the area. More guides will take all
divers
directly to 40 meters, so if you are an
open water diver
, it is better to do your advanced advance or dive another location. In 40 meters although there are some
amazing
stalactites under the eaves and you will probably see reef and bull sharks, although on the outer edge of the hole in shallow water there is a lovely coral and anemones, ideal for
snorkeling
.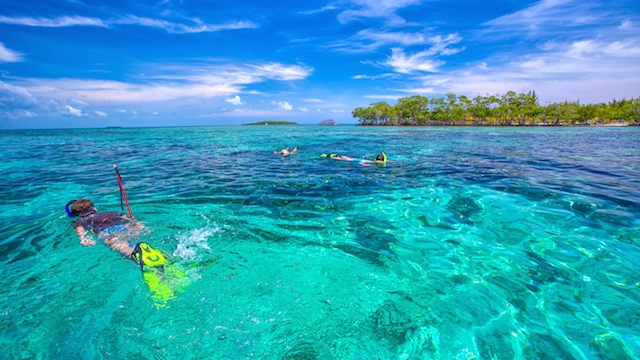 Snorekling in Belize
After your first most likely dive you will be heading to any
Eagle Ray
wall, a steep wall with eagle stripes flying by,
black corals
, large jack and snapper schools or a
turtle
passing in the blue, or Half Moon Caye with Beautiful colorful corals, eels,
turtles
, rays and loads of tropical fish. The last
dive
is most likely in a place like the aquarium, which is very similar to an aquarium and you can stay shallow to enjoy the
wonderful life
on the reef here. If you have more time, you should visit sites like the
Silver Caves
, which is an excellent
night dive
if you stay on a liveaboard, drifting along the painted wall or spotted shark in nurse shark Ridge and Shark Point, where A hammer could even show his face.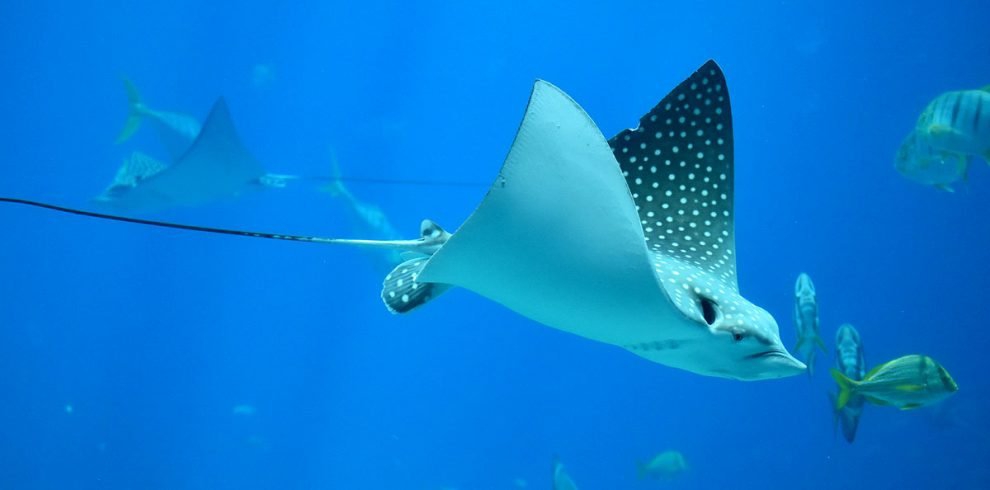 Eagle Ray
There is never a dull moment in diving around
Lighthouse Reef
. A good day of
diving
here keep you satisfied that for a while, we hope to know everything about your great
diving
experiences so you will rate your favorite
dive
center site so we can share in your
experiences
.
Written by:
Belize Local Expert
PUBLISHED: Oct 14th 2019 | UPDATED: Sep 28th 2020