5 reasons to travel to Belize
Family Fun Hot List Lifestyle Mini Break Top 10
If you are thinking about your next vacation destination in the Caribbean Sea, maybe these 5 reasons will convince you, or at least incite you to dream about this country.
Belize is a small country
located between Mexico and Guatemala on the Caribbean coast. But to be dazzled (especially in pictures) we'd better go step by step (or better, point by point):
1. Its turquoise sea that looks like a swimming pool
There is no better way to define it. The coast of this country is a perfect pool: transparent, calm waters (thanks to the coral reef),
ideal for swimming, snorkeling, diving
. The water is temperate,
the climate is eternally warm
, the beaches are stripped compared to other mass destinations in the Caribbean. We only add to this to ensure 100 percent perfection, the climate has a rainy season between
May
and November (and possible hurricanes between June and November), so it's best to plan correctly, but still, don't rule out absolutely nothing in terms of timing.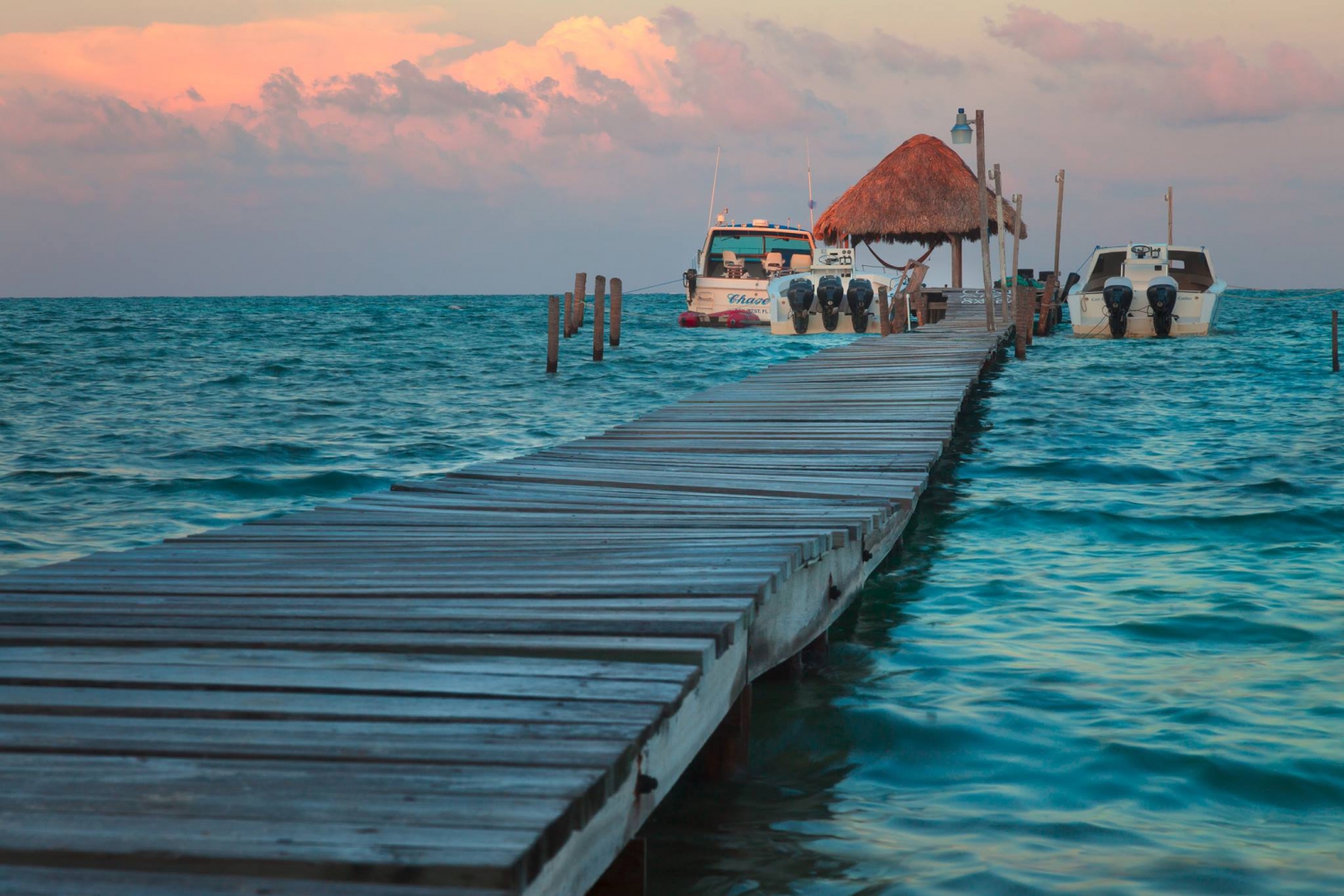 Beautiful caribbean sight with turquoise water, Belize
2. Its nature and undisturbed corners
Inland, we can find lush jungles, exotic fauna
, plants that we have never seen in our lives. Underwater, the reefs hold many treasures and natural beauties. And almost everything is well preserved. There are numerous nature reserves, both on the surface and in the sea. There are even more perfect and peaceful destinations worth recommending within Belize, such as
Ambergris Caye
, a large barrier reef island in the north, or
Caulker Caye
. We also mentioned Placencia, a peninsula that looks like an island, and
Tobacco Cay
, to take note as possible destinations.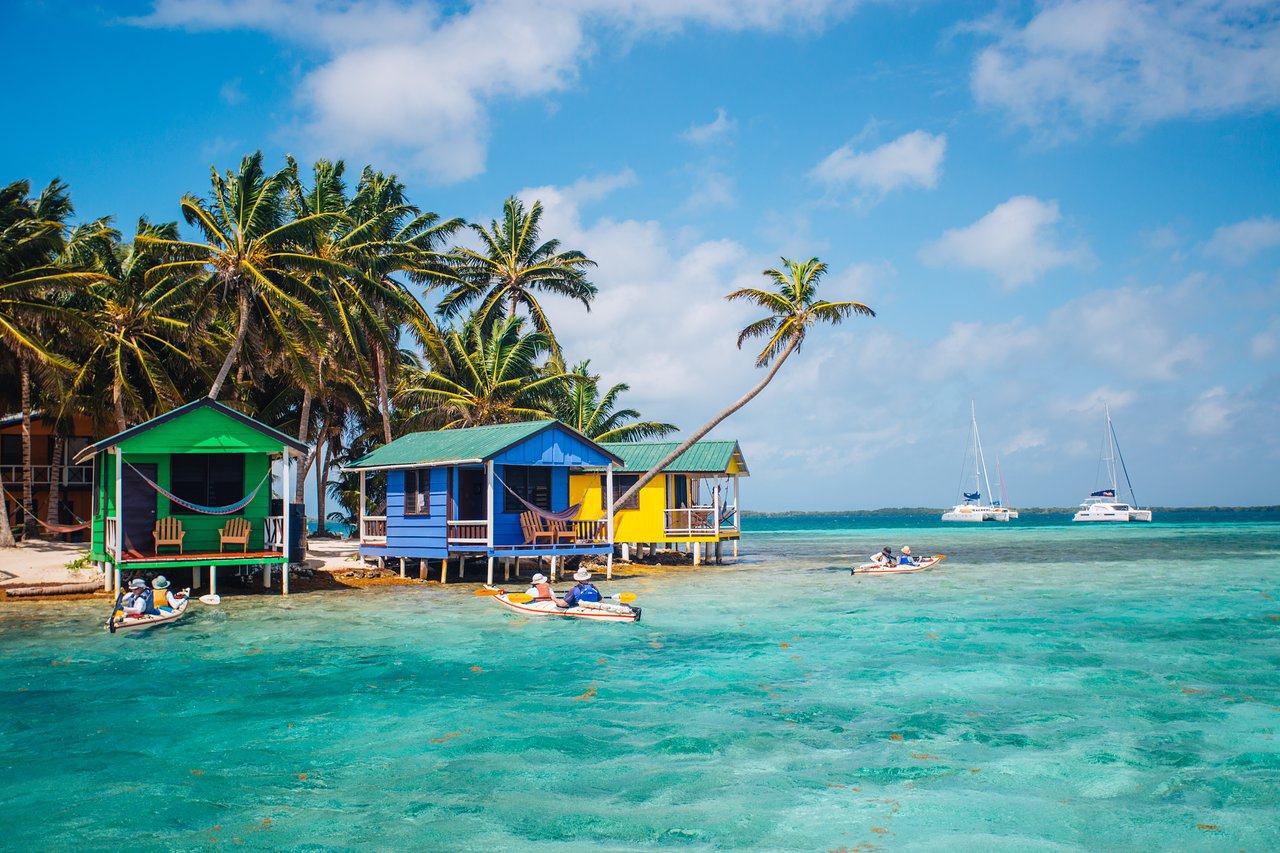 Tobacco Caye Paradise, Belize
3. Your tranquility
Because it is worth saying, although tourism is growing by giant steps, it is still a destination without massification, with good infrastructure, and much, much tranquility in its tourist areas and in the midst of nature. In fact, Belizeans are considered among the most relaxed people in the world to interact socially, especially in areas away from larger cities, or on islands like
Ambergris Caye, or Caye Caulker
. This is different in the more
reserved Mayan communities
.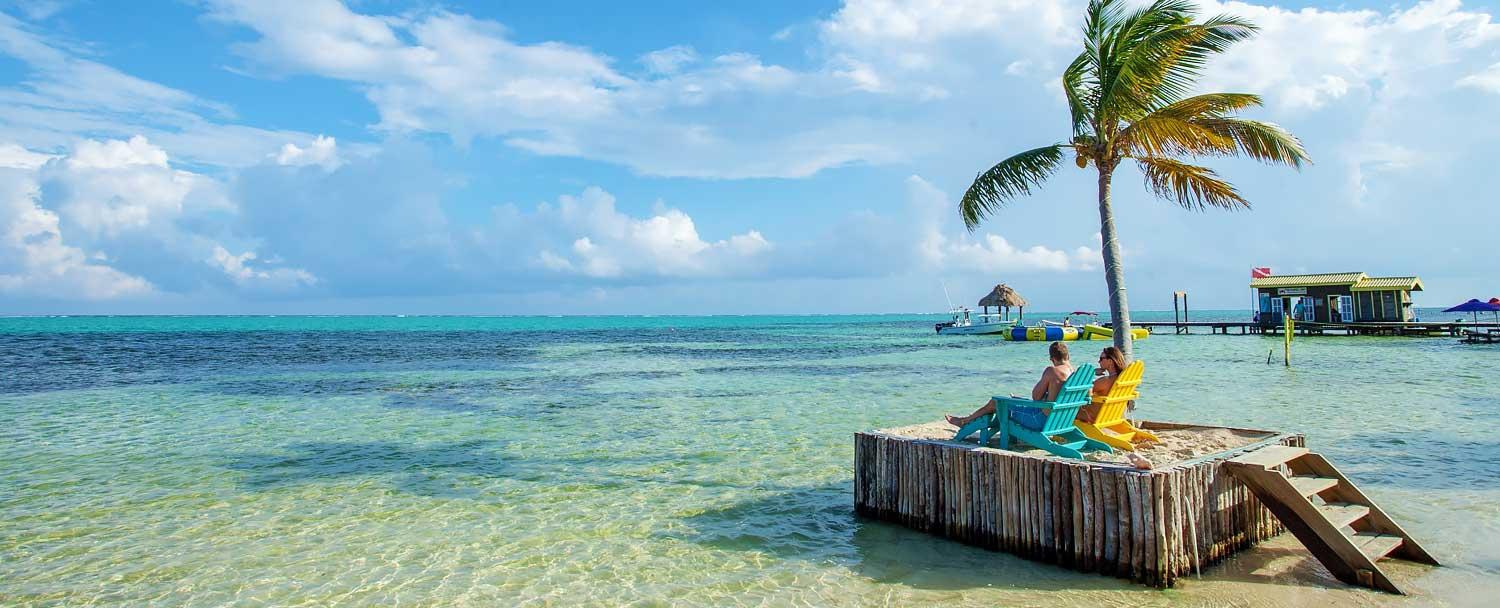 Ambergris Caye, Belize
4. Their colorfulness and joy is contagious
Because the luminosity, the joy of the people, the
intense blue sky, the intense turquoise sea, the colorful houses
, everything makes the joy grow and spread.
5 His postcards and details that still inspire us more to travel to Belize.
Because always, images can do more than words. Just observing so many paradisiacal corners is usually enough. And Belize has them in all forms and varieties: crowded beaches, and desolate beaches.
Isolated islands
and cays that can be reached by boat. If you have all that, and you feel comfortable, little else matters.