Chaa Creek Eco Lodge
Boutique hotels Hotels Luxury Hotels Resorts Spa Hotels Villas Wedding Planners Wedding Venues Spas
A pioneer in adventure travel to Belize since 1981
Best Resorts in Belize
When they began farming on the banks of the
Macal River
in western Belize, Mick and Lucy Fleming always strove to coexist with nature, and as
Chaa Creek Lodge
grew, so did their appreciation and respect for Belize's diverse ecology and
rich culture
. It was only natural that when the Flemings began taking in guests to create one of Belize's first
eco-resorts
in 1981, they combined their love of
nature
with a desire to give visitors an authentic jungle experience that offers a unique blend of natural beauty and built comforts.
Responsible Travel
Their commitment to
responsible travel
has resonated with guests from around the world, and they are proud that
Chaa Creek
continues to win recognition as a model of
sustainable
,
Green tourism
. Their 400-acre private nature reserve is one of the most awarded
Belize Eco Lodges
, and in 2017 took first place honours in its category at National Geographic's World Legacy Awards presented in Berlin.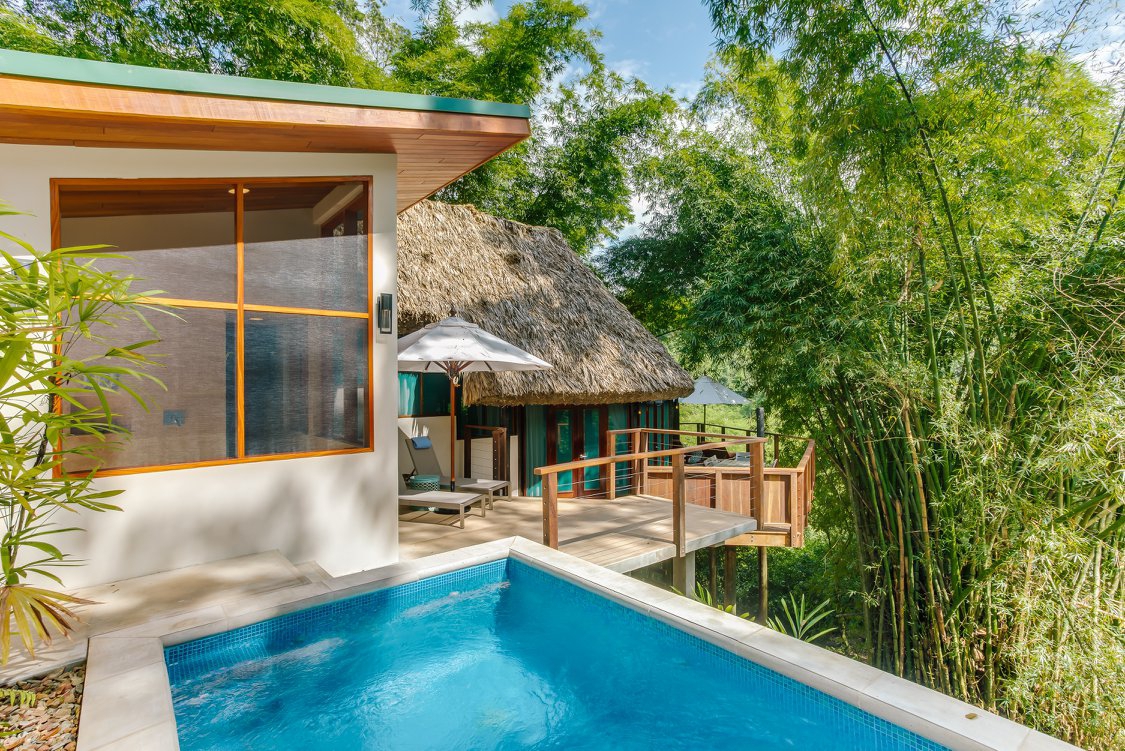 Location
Set along the banks of the Macal River and stretching towards the foothills of the
Maya Mountains
, Chaa Creek continues to provide unique
adventure travel experiences
for thousands of visitors looking for an in-depth yet civilized
Belizean vacation
, with a focus on Belize's ecology, natural history and vibrant multicultural society.
Sustainable Practices
Sensitive construction, creative recycling and other
green practices
have always been part and parcel to their development, and whilethey are honoured to have been so widely recognized for doing what, to them, comes naturally, they take even greater pride in the overwhelmingly positive comments they receive from
visitors
.
Their guests say they appreciate Chaa Creek's eco-friendly blend of
pristine nature
and a casually
luxurious
built environment, and enjoy the flexibility and choice they offer in accommodations, amenities, meals,
tours
and expeditions.
Spa
To truly immerse yourself in the Belizean
rainforest
experience, take time out to enjoy the benefits of professional
spa treatments
in one of the most stunning, relaxing settings imaginable. Their
Hilltop Spa at Chaa Creek
is set above the winding Macal River with a
panoramic view
of the Maya Mountains and lush
Caribbean Rainforest
– an extraordinary, peaceful setting enhanced by the background music of tropical birds and gentle rustling of leaves.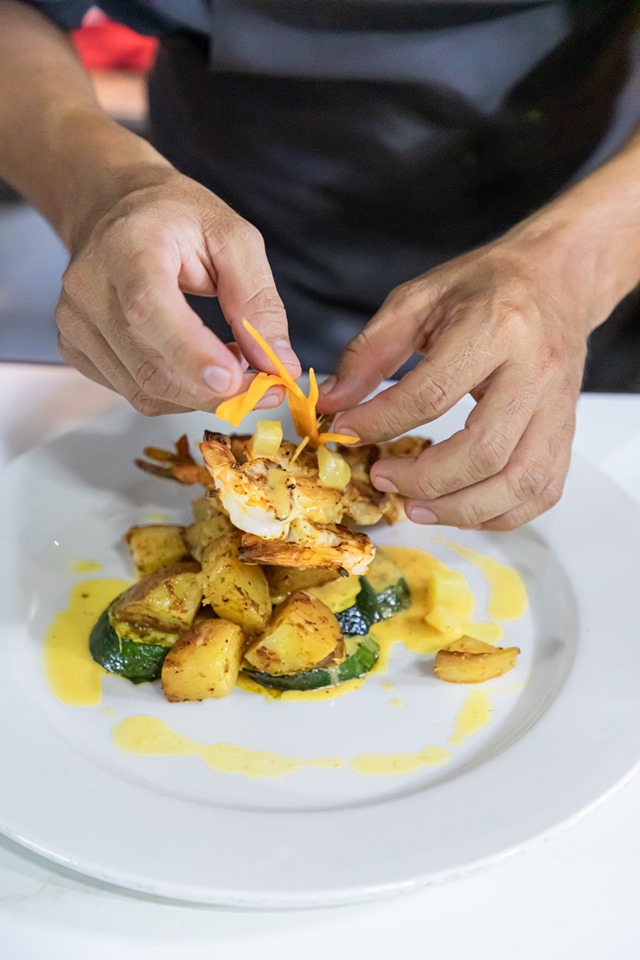 Their
professional therapists
will help you select from a range of treatments to create a personalised
Spa experience
guaranteed to put you in harmony with the beautiful natural surroundings – and yourself.
Their natural, herbal based approach sets an example for sustainable,
environmentally friendly spas
. Naturally mineral rich
mud treatments
, herbal wraps and carefully chosen botanicals, sourced as locally as possible, enrich you without depleting the earth. Pamper yourself with a Chaa Creek Spa experience and see what
jungle luxury
really feels like – it will be another once-in-a-lifetime
Belizean experience
.
Weddings
Imagine your
wedding ceremony
held amidst exotic flowers and birdcalls in the tropical rainforest of
Belize
, or next to an ancient
Maya temple
rising out of lush jungle as you stand on worn stones trod centuries ago by high priests and royalty. Or perhaps you prefer having huge, iridescent blue butterflies released into the forest as you
exchange vows
and savour that very special kiss. Of course the next day you'll indulge in a relaxing couples' massage in an exquisite hilltop spa with
stunning views
and the misty Maya Mountains for a backdrop.
The Lodge at Chaa Creek
is now offering three superbly crafted
wedding packages
that create once in a lifetime experiences, leaving memories that will be cherished forever. Their dedicated
wedding coordinator
and her staff will work with you to ensure that your special day will be a joyous celebration of love and truly exceptional. They will arrange a religious or civil ceremony, handle legalities, arrange the flowers, cake,
photographer
, music – everything that's needed so that you can concentrate on the real reason for being here – each other.
Budget
Moderately Priced

Premium
Best For Whom
Expats

Mature Travellers

Families With Teenagers

For Her

For Him

Couples

Backpackers

Groups

Students

Leisure Travellers
Best For What
A Bit of Romance

Alfresco Dining

A View To Die For

Resort

Off The Beaten Path

Wedding

The Local Experience

Lively Atmosphere

Luxury

Adventure

Nature

Wildlife

Relaxation

Cultural Experience

Green

Spa

Outdoor Area

Luxury Hotels