Belize Boutique Resort and Spa
Boutique hotels Hotels Luxury Hotels Spa Hotels Caribbean Contemporary International Seafood Traditional Wedding Planners Wedding Venues Fitness Fitness and Gyms Spas
Best Resorts in Belize

Belize Boutique Resort & Spa is embedded in Belize's culture and history. The Resort has evolved into an environmentally friendly oasis of charm and distinction. Their Spa products, thoughtfully selected fresh ingredients, rich hues and fabrics and an infinite love of music and creativity has made this resort Belize leading Luxury Boutique Resort and Jungle Spa. Urban Jungle Chic has never been so casually opulent.

Their passion and zest for life and art can be seen in every area of the Resort. The love of and devotion to nature, attention to details and the personal service dedicated to each guest is as much a part of the resort now as it was when the resort started.

In the heart of the Mayan Rainforest, Belize Boutique Resort and Spa strikes the right harmony between artisinal rustic charm and far flung modernism to create a vibe of jungle urban chic. Belize Boutique Resort & Spa is the closest Jungle resort to Belize International Airport, (30 miles), a 50-minute drive, or about a one-hour boat ride from San Pedro, Ambergris Caye and Caye Caulker.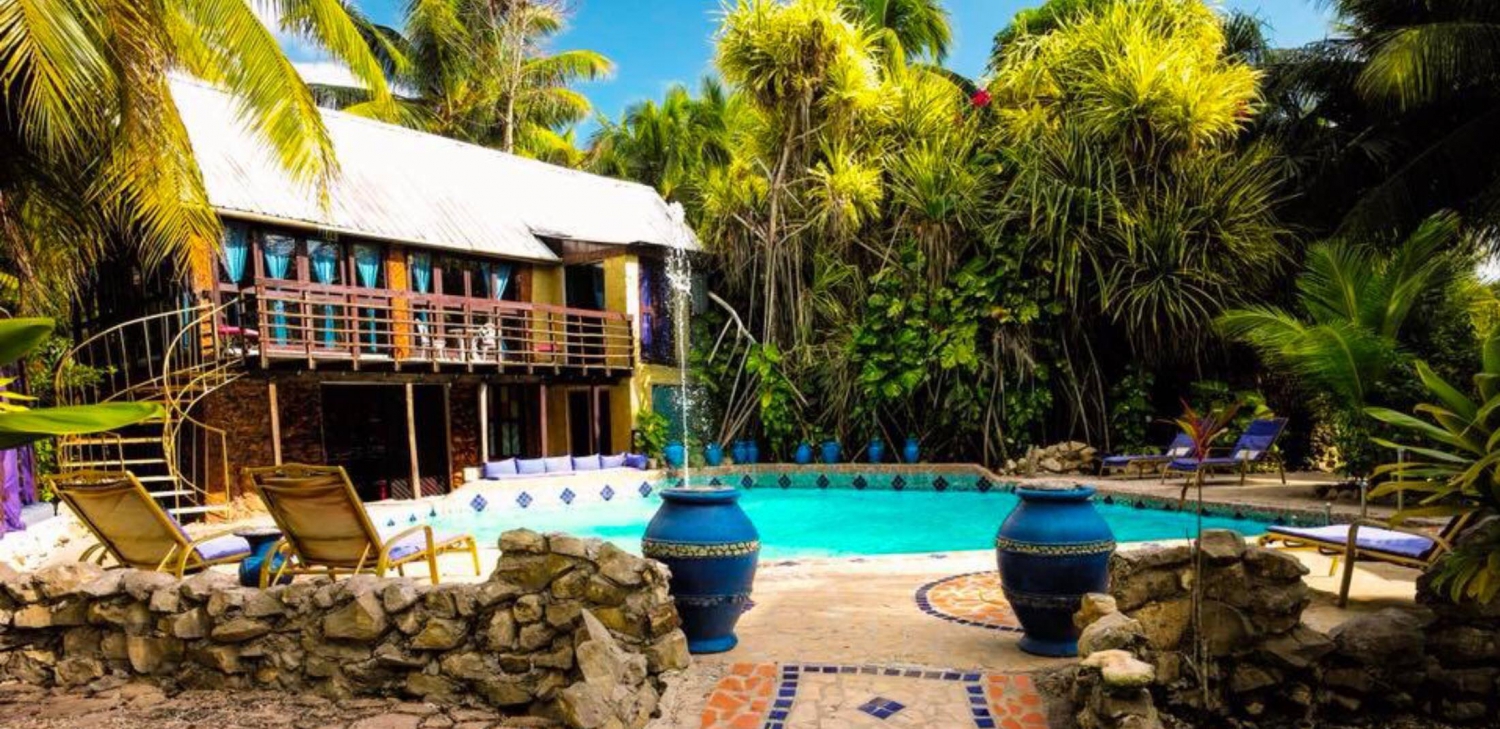 With only 20 luxury rooms on property, fine dining and cuisine, luxurious amenities, incredibe spa and thrilling adventure tours for resort guests only, this is a vacation where you can truly unplug from modern technology and distractions to rejuvenate your mind, body and soul.

Weddings
Seeking an exotic tropical destination for your wedding? Looking to elope in a simple ceremony? Look at what Belize Boutique Resort & Spa offers. Amidst coconut palms and beautiful tropical flowers with passionate music seemingly flowing from the surrounding jungle, you will experience the mysticism of the jungle as you are escorted down the aisles by two native men gently fanning you with palm fronds.

An evening wedding under the breathtaking tropical sky, with a view of the stars unsurpassed anywhere in the world. Your guests will be enchanted by tribal dances, with drums playing in the background and jungle torches lighting the area. Pristine surrounding, exotic drinks, and nouveau jungle cuisine will make it a truly memorable experience. Say 'I do' to forever on top of Belize's iconic Altun Ha Maya Ruin. Experience a day tour of Lamanai Maya Ruin; make the entire day's Journey the start of your life as one together. Belize Boutique Resort & Spa caters to inimate weddings and destination weddings.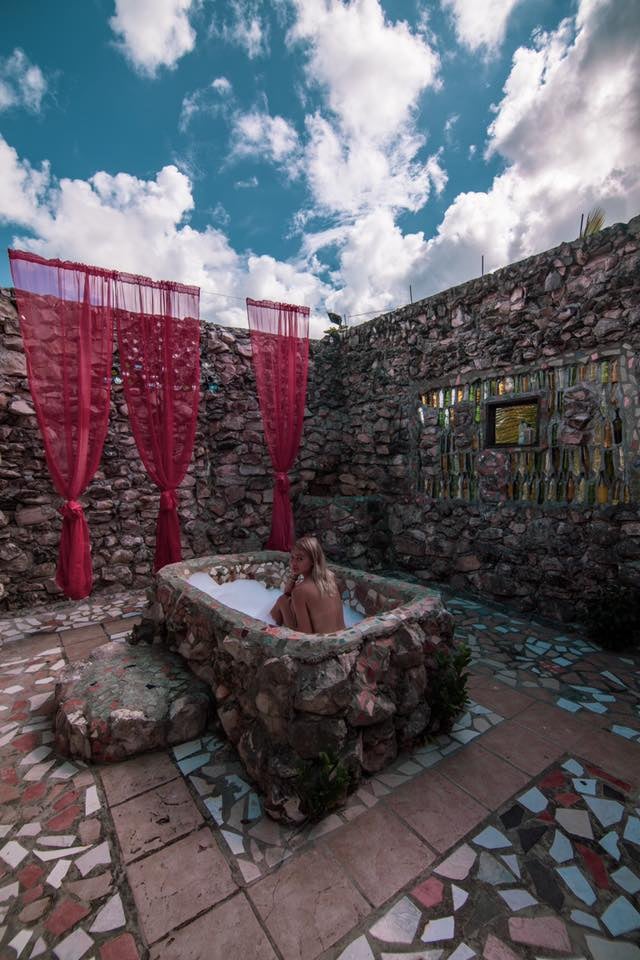 Spa
The Spa at Belize Boutique Resort & Spa is internationally and nationally know. It is the first and only full body spa, as well as the first destination spa in the country of Belize. Described as "Belize's pioneer in spa treatment options" by Destination Belize Magazine and centrally located in Belize, the established and renowned Belize Boutique Resort & Spa is a unique, beautiful and peaceful space that offers a full selection of body treatments aimed at rejuvenating body, mind and spirit.

This Belize Spa offers massages such as the Mud Massage, Seaweed Massage, Aromatheraphy Massages, Solo & Couples Massage; Body Scrub; Body Wraps; Facials; Hair Packs; Spa Manicures and Spa Pedicures. Spa products are all made from natural ingredients found in the surrounding Mayan Jungle of Belize and are environmentally friendly.

The Belize Spa, located in a private setting on property, offers resort guests, Belize visitors and locals alike, a relaxing oasis to getaway and rejuvenate. A day visit to Belize Boutique Resort & Spa can easily be incorporated on a tour to nearby Altun Ha Mayan Ruins, Crooked Tree Bird Sanctuary, Howler Monkey Wildlife Sanctuary, Orange Walk or Corozal. Belize Boutique Resort & Spa is 10 miles north of the Altun Ha Mayan Ruin.

Budget
Best For Whom
Expats

Mature Travellers

For Her

For Him

Couples

Groups

Leisure Travellers
Best For What
A Bit of Romance

Cocktails

A View To Die For

Resort

Off The Beaten Path

Wedding

Lively Atmosphere

Luxury

Girls' Night Out

Boys' Night Out

Nature

Wildlife

Relaxation

Spa

Outdoor Area