What to see in Belize in 7 days (Mayan and Caribbean itinerary)
Arts & Culture Editorial Food & Drink Hot List Lifestyle Top 10
I am still seeing my mother's face when I told her that I was studying what to see in Belize in 7 days.
Belize
and where is that?? His ignorance to a certain extent was quite normal given that Belize is not a specially known country. Surrounded by tourism giants such as
Mexico and Guatemala
, two countries that receive hundreds of thousands of tourists every year and that if we are sincere, they have more to offer than
Belize
. Tastes aside,
Belize
has one thing that does not offer either of these two countries and is to enjoy tranquility even in the most visited places.
What to see in Belize
This year one of the most famous travel guides has published a series of recommended destinations for travel in 2017.
Belize
is one of them already surely sure that this tiny country of
Central America
will be phenomenal, putting it on the map to thousands of tourists who probably did not know him or have taken him into account.
Belize
is a small country, with few roads and many hard-to-reach places. That is why it is usually combined with other countries of
Central America
such as Guatemala or Mexico, since its borders are completely open and do not usually put a lot of problems, with the exception of travelers traveling through the country with a rental car, which we will discuss more ahead.
From our point of view 7 days is enough and sometimes we may need a couple more days, everything will depend on the weather and especially the times we need to travel from one point to another. Our tips are as follows: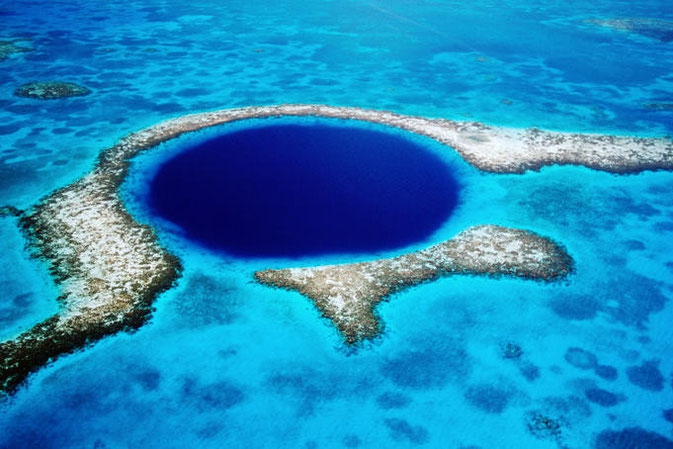 Belize
1. Belize City
Starting point of our trip to be one of the most important cities in the country and therefore with one of the best communications, both by land and by sea.
Belize City
is where we will carry out most of the procedures during our instance in Belize. For example, we can buy tickets to take the boat to
Caye Caulker,
hire the excursion to Lamanai, rent a car or move to other places by bus. If it weren't for all this, it would be a city of passage.
2. Caye Caulker, the backpackers paradise
It appears in all travel guides as if it were a paradise but after all it is not. Paradise is in its surroundings.
Caye Caulker
is a small island full of hotels and restaurants for backpackers. With just 500 meters wide and a few kilometers in length, it has some sloppy beaches and mostly full of boats. They are not the idyllic beaches we can expect, for that we must ride a boat and venture into the nearby islands. That really is Eden. Moreover, in many nearby islets, most of them not inhabited, we can stay a few days under our tent and ask to be picked up after a few days.
3. Diving in the Blue Hole
The Blue Hole is one of the most famous dive spots on the planet. Something more than two hours and the occasional vomit cost us to reach this magical place. An experience full of sharks with a unique underwater landscape. I no longer remember if they were stalagmites or stalactites, but seeing that kind of
underwater formation
is really curious since it really is a huge cave 300 meters deep. This is visible from the outside because the roof collapsed and thereby succumb to the rising of the sea.
4. The ruins of Lamanai
Getting to Lamanai means venturing by boat through the network of rivers that cross the Belize jungle. This trip is really beautiful, where we can observe numerous animals such as alligators, turtles, ospreys, ..., etc. and as a prize to know even some
Mennonite community
.
Lamanai is completely hidden under the Belize jungle, where large trees practically touch the pyramids and howler monkeys sunbathe sitting on their large steps.
5. The Mennonite communities
Something we did not expect to find were the
Memonites
. Localities inhabited exclusively by people with a European past and whose roots have not been mixed with the rest of
Belize's inhabitants
. They are a community of people of fair complexion, blond hair and blue eyes, mainly from Poland and Russia and whose religion they practice transport them to 18th-century Europe.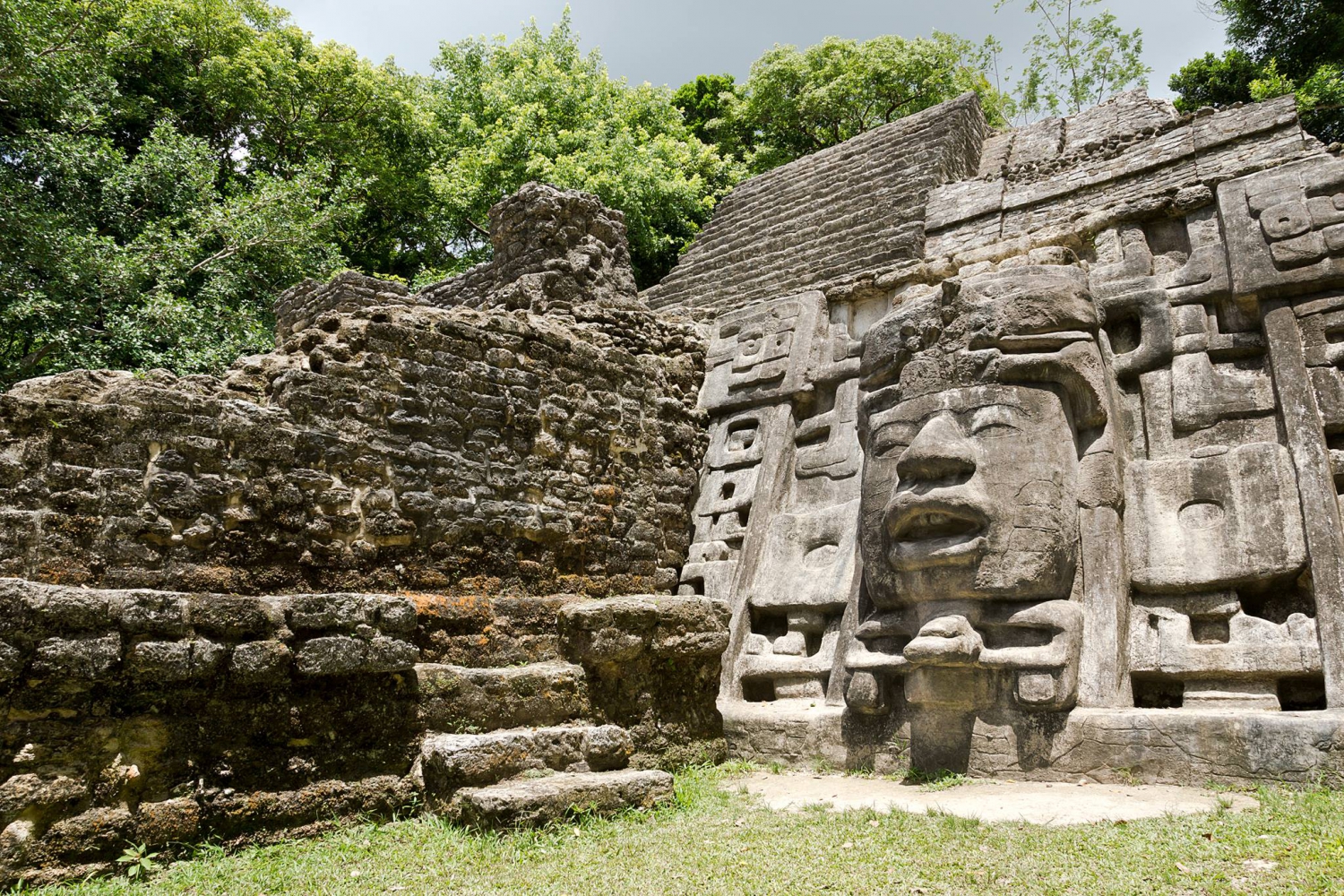 Belize
6. The Mountain Pine Ridge
On the way to the ruins of
Caracol
, through an endless dirt track we will cross the Mountain Pine Ridge reserve. A place where lodges of high cache settle and place of reception of many famous writers. In addition to these curiosities, the
Mountain Pine Ridge
is ideal for hiking excursions over a landscape completely different from the rest of the country such as pine forests.
If the routes are not ours and what we were looking for is simply taking a day off, there are several places to bathe at the foot of multiple waterfalls. Of course, the water is throwing cool.
7. The ruins of Caracol
The ruins of
Caracol
are the star excursion of
Belize
. Getting there is not easy and on many occasions a military escort is necessary to avoid possible altercations. In our case it was necessary since a violation was recorded several months before.
The place seems taken from a movie by
Indiana Jones or Lara Croft
, where one walks through the thick jungle and goes temple after temple with the company of the frenetic howl of the howler monkeys or the friendly spider monkeys.