Tropical Paradise Hotel and Restaurant
HotelsLatin American
La Isla Resort is on the beach and located in the center of the island giving you easy access to all Caye Caulker has to offer
Tropical Paradise Hotel and Restaurant

La Isla Resort is on the beach and located in the center of the island giving you easy access to all Caye Caulker has to offer. It has a large courtyard area with lounge chairs and picnic tables for your use.

They are located on Caye Caulker and have been hosting guests for over two decades. Their experience gives them the knowledge and skill to ensure that all their guests have the time of their life on their visit. Both their resorts are located on Caye Caulker's beach. Thier boats offer daily snorkel tours.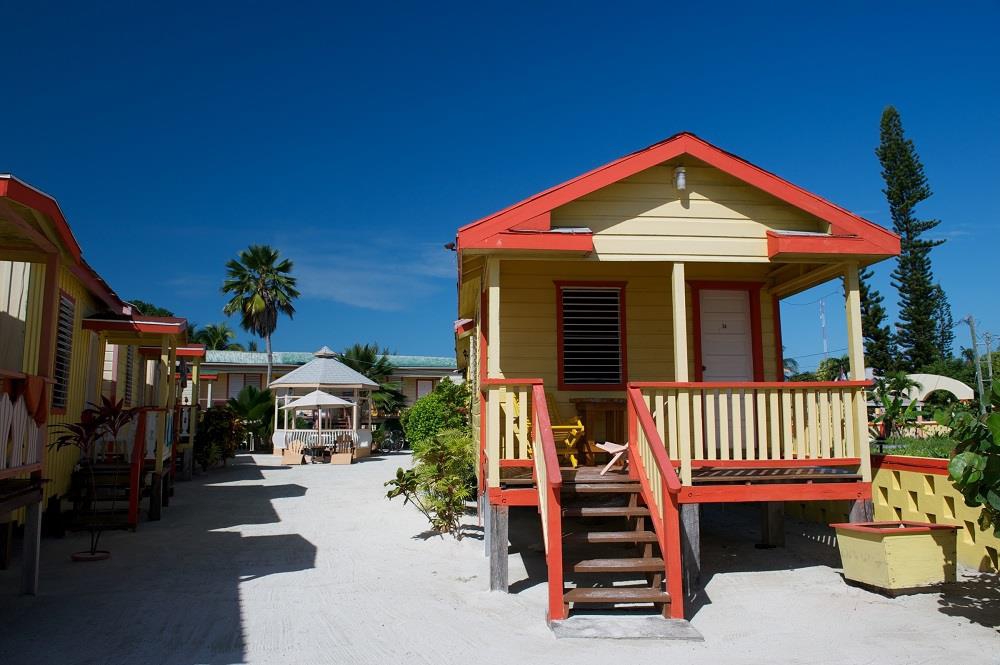 Cozy Cabins



Tropical Paradise offer a variety of rooms to suit every budget. We offer snorkel tours to cruise ship passengers too; check their tours page for details. All hotel guests get discounts on meals.

Discover the charm and peacefulness of Caye Caulker's original beach resort on the Caribbean Sea, just one mile from the Belize Barrier Reef. Enjoy the beautiful white sandy beach. Relax and let your worries drift away as the gentle Caribbean breeze tans your skin and friendly staff pampers you.

Their 25 Rooms for Families or Singles were designed with your needs in mind:
Some of the rooms have A/C and tubs
Sunset rooms with balconies
Large tropically-decorated property for our guest's enjoyment.
This location also have Daily Snorkel Tours Available. Beach parties with volleyball are always fun!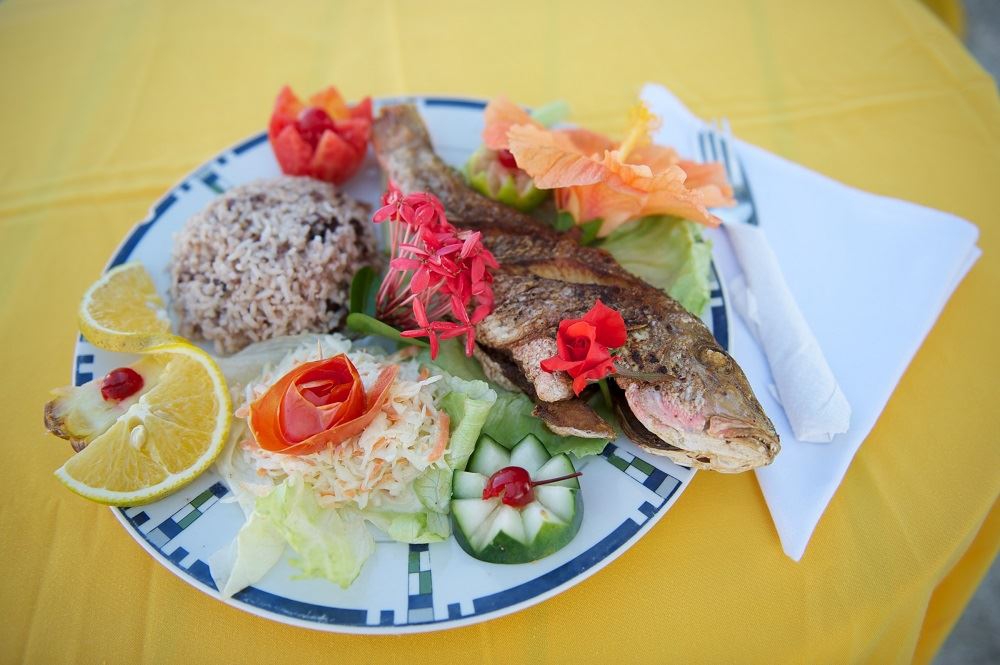 Delicious Seafood

Dining – Tropical Paradise Hotel and Restaurant

Relax and let your worries drift away as the gentle Caribbean breeze tans your skin and our friendly staff pampers you. Our Restaurant has been serving customers for over 20 years, so our experience ensures that you'll enjoy your meals with us. Our staff is here waiting to serve you our dishes and Specials offered daily. Take out also available.

Tropical Paradise Restaurant also features a well-stocked bar serving, local favorites like Tropical Rum Punch, Pina Coladas and famous Margaritas. Restaurant has a large menu for:
Breakfast, lunch and dinner
Fresh seafood, Belizean specialties
Pork, shrimp, beef, burgers, and sandwiches

Delicious food to suit every taste! and FRESH Seafood!
Ceviche, Fajitas, Fritters, Lobster, Conch, Shrimp, Snapper, Barracuda, Grouper, Belizean dishes, Beef, Pork, Chicken, Burgers, Sandwiches, Dining

Cascade Lounge
Has a well- stocked bar with such local favorites as Tropical Paradise Rum Punch and our famous Margaritas and Pina Coladas. Buckets of Beer are always Cold and ready for you.

Are you a business owner in Belize?
Promote your business 365 days a year with the #1 Guide to Belize.
Gain MAXIMUM EXPOSURE with a 'Dedicated Business Profile'
Find Out More
Best For
Premium

Business Travellers

Mature Travellers

Families With Children

For Her

For Him

All Ages

Couples

Groups

Fine Dining

Quick Bites