Chiquibul National Park
Adventure Hot List Inspiration Lifestyle Top 10
It was originally part of the
Chiquibul Forest Reserve
. Thanks to the pressure of conservationists, most of the forest reserve that did not have active timber concessions was re-designated as a
national park
.
The park is located in the center of the block of protected areas known as the "Massif of Mayan Mountains" or more simply "Mayan Mountains" which includes
Doyle's Delight
, the
highest mountain
in Belize. It also contains parts of the Chiquibul Cave System, the longest of its kind, known in Central America. It has a great biodiversity, including the largest population of macaws in all of Belize.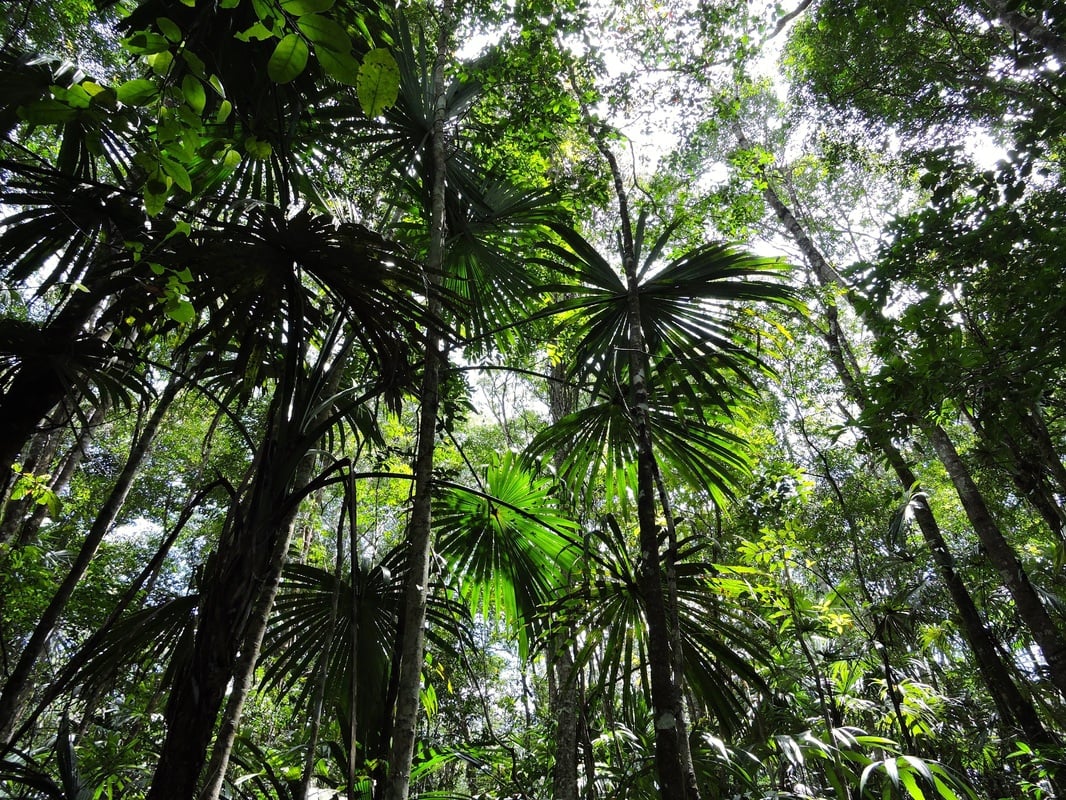 Forest i n Mayan Mountains
MAYA GOLDEN LANDSCAPE
The 311,608 ha of the
Maya Golden Landscape
are a set of protected areas, private lands and Mayan communities in Belize. Its landscape is very diverse and in the corridor there is a great diversity of landscapes, including rain forests, pine savannas,
coral reefs
and coastal wetlands.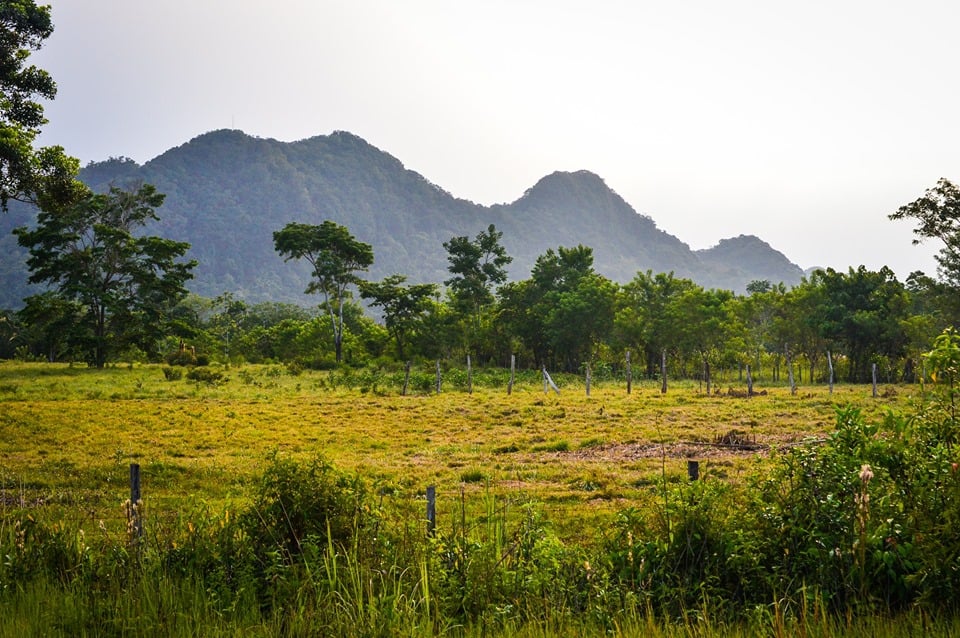 Mayan Mountains
The Columbia River Forest Reserve
, for example, covers 60,038 ha of the largest intact forest areas in Central America. It has several geological peculiarities, including large cenotes, caverns and rock formations rich in quartz. Its landscape consists of primary and secondary forests, pine savannas and
mountain forest
.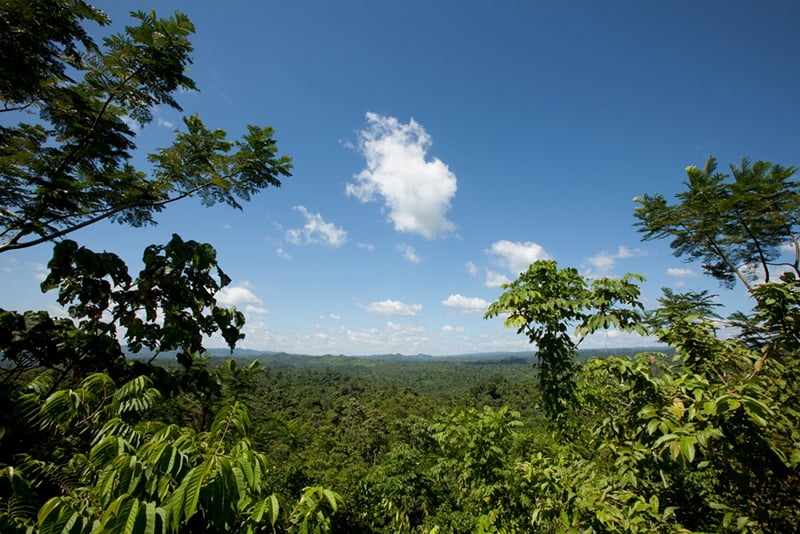 The Columbia River Forest Reserve
The Maya Golden Landscape
is of great ecological importance as it is the main biological corridor to the south of the country and connects the
Mayan Mountains
forest area with the
Mesoamerican Reef
. In addition, it houses more than 3,000 species of plants, 110 mammals, 400 birds and 92 reptiles and amphibians, including 18 endemic species and 37 endangered. Among the great diversity of fauna there are
animals
such as jaguars, crocodiles, manatees and macaws.
CHIQUIBUL-MONTAÑAS MAYA
The Mayan Mountains - Chiquibul Biosphere Reserve
has an extension of 123,685 hectares; It is located southeast of the department of Petén. The northern part of the Reserve, called Chiquibul, has an elongated shape from north to south, while the southern part, known as the
Mayan Mountains
, is narrow from east to west. Both collide with Belize.
Due to the variations in height, the reserve houses species of flora typical of temperate regions such as rainforest.
The biodiversity of this area is highly threatened by human
activities
, which cross the borders of Guatemala and reach the part of the
Mayan Mountains
in Belize, which is in a better state of conservation.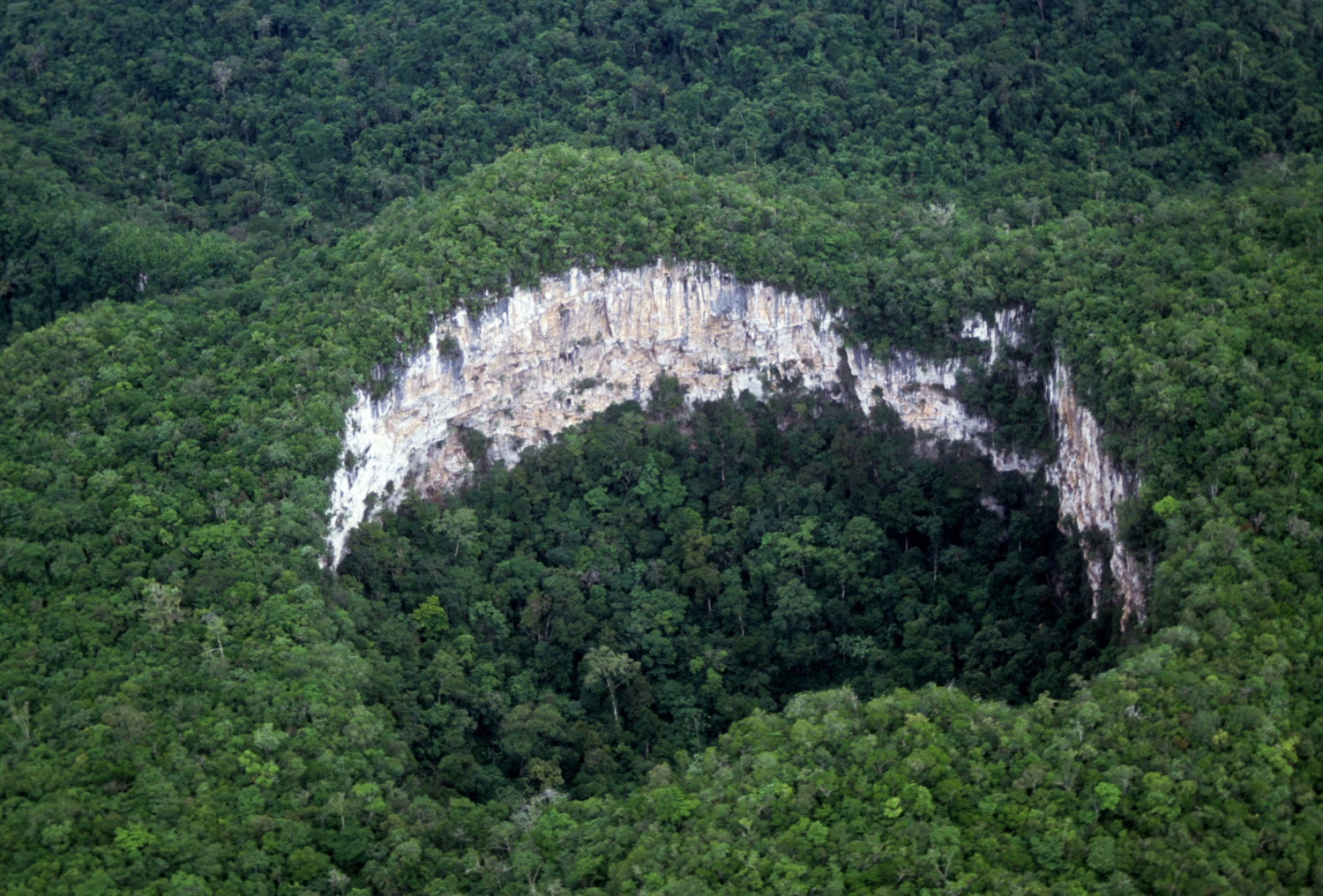 The Mayan Mountains - Chiquibul Biosphere Reserve