Tiger Cave
AdventureAttractionsTours
Tiger Cave is a 1 1/2-hour hike from San Miguel.
Tiger cave

Tiger Cave is a 1 1/2-hour hike from San Miguel. The cave received its name from the villagers after a dog chased a jaguar cub inside the cave many years ago.

The hike to Tiger Cave requires a guide. The trail mostly passes through second growth forest. You will pass nearby corn milpas and jungle streams. Ask your guide to spot a jippi jappa plant. This plant grows wild in the rainforest. The freshly-picked, tender, white heart of the young plant is delicious.

A small hotspring called 'Blue Hole' by the villagers is hidden along the way. Just before the entrance to the cave, your guide will point out a long vine and give you a chance to swing from a five-foot-high limestone boulder. The cave is only five minutes away from a wide blue green creek which you'll cross by canoe.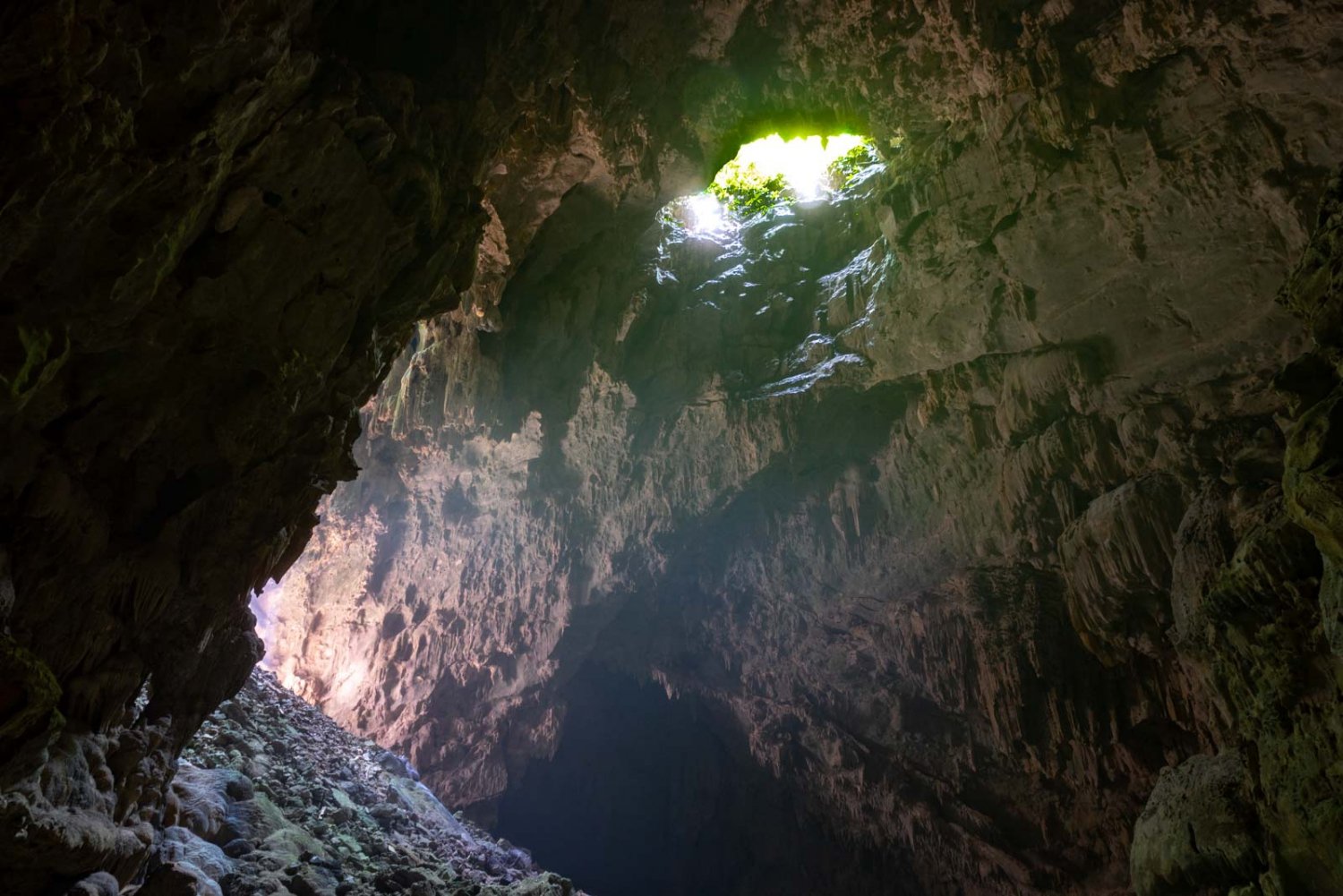 Tiger Cave



The dark entrance of the cave squeezes through narrow elevated corridors leading to a wide interior chamber. Large gaping holes in the ceiling of the cave emit shafts of sunlight into the dark interior. Over the years, rain pouring through the gaps in the cave ceiling have formed smooth indentations on the limestone floor of the cave. Large pieces of broken pottery lie scattered on a ledge. No streams or creeks run through the entrance chamber. Deeper into the cave you will have to cross water.

The return trip can be made by dugout canoe. Float downstream through riverine forests as your maya guide points out wildlife and plants along the way.
Best For
Premium

Families With Teenagers

For Her

For Him

Groups

Nature