Rio Blanco Waterfall
AttractionsOutdoor ActivitiesToursWater Activities
6 miles south of San Antonio, just past the village of Santa Cruz, is the Rio Blanco Waterfall Park, a popular stop for locals and visitors
Rio blanco waterfall

6 miles south of San Antonio, just past the village of Santa Cruz, is the Rio Blanco Waterfall Park, a popular stop for locals and visitors. A small octagonal sign on the roadside points the direction to the entrance of the Park. The jungle-surrounded trail is only a mile long from the road. Vehicles are able to drive down the trail, though it may be a bit difficult for large vehicles to turn around. At the end of the trail, two short flights of stone steps descend to a wide, flat platform.

Declared a protected area in 1992, this 500-acre preserve has been designated an Indigenous Peoples Park as it is controlled by the nearby villages of Santa Elena and Santa Cruz for their own use as well as foreign tourist.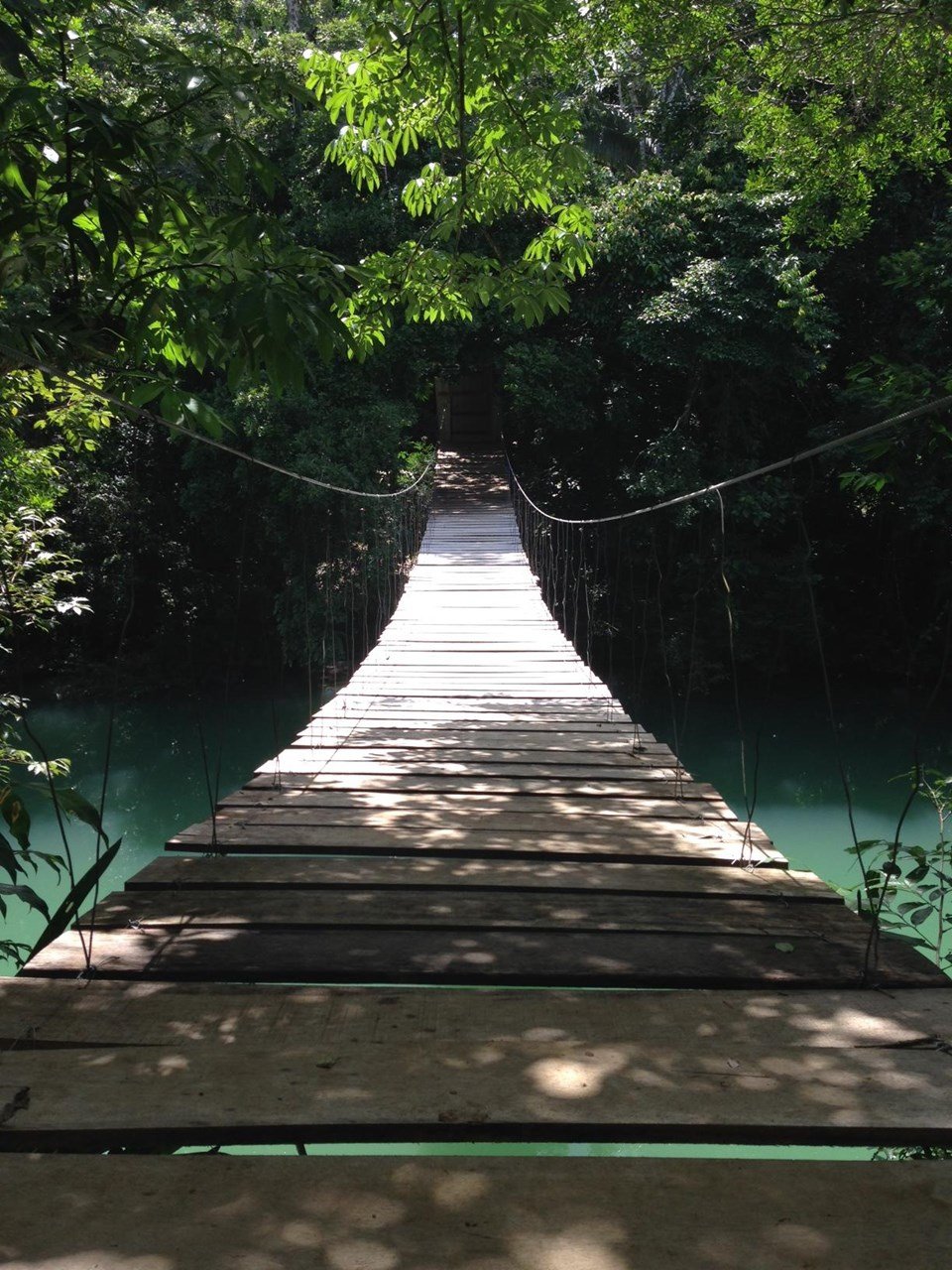 Bridge



Here the Rio Blanco flows through wide, shallow pools and gentle cascades formed of smooth slabs of mudstone and sandstone, before pouring over a 15-foot ledge into a deep pool. A smooth stone ledge at the end of the trail from the parking lot, covered with a layer of scattered snail shells, rises steeply about 20 feet above the pool. This is a favorite jumping spot for local thrill seekers. Beware that the climb back up is not as easy as the drop down.

Surrounding limestone boulders allow easy exploration above the pool. Further upstream, a small waterfall and wading pool feed the main waterfall. Trees and flowering vegetation encircle the cliffs providing cool shade. Blue Morpho butterflies flutter in and out of the surrounding trees. It is usually easy to have this peaceful place all to yourself. No facilities are available, but it is a great spot for swimming and picnicking. Maya children sometimes go there to sell trinkets to tourists.

Budget
Best For Whom
Families With Teenagers

For Her

For Him

Groups

Students
Best For What