Hokeb Ha Cave
AdventureOutdoor ActivitiesTours
One of the most impressive natural sites in Toledo is the Hokeb Ha Cave at Blue Creek.
Hokeb Ha Cave

One of the most impressive natural sites in Toledo is the Hokeb Ha Cave at Blue Creek. The cave is a 20-minute hike from the village. Hike a well-marked, sometimes cemented path along to the creek, until a clearing appears. Pass through the research station in the clearing finding the wide trail on the other side. Follow this trail, bearing toward the stream on your left till you meet a wide dry creek filled with white stones. After crossing the dry creek, the trail may become vague, but continue along the creek heading upstream along the base of increasingly steep limestone cliffs. In a few minutes, a 10-foot waterfall and the main cave entrance appears.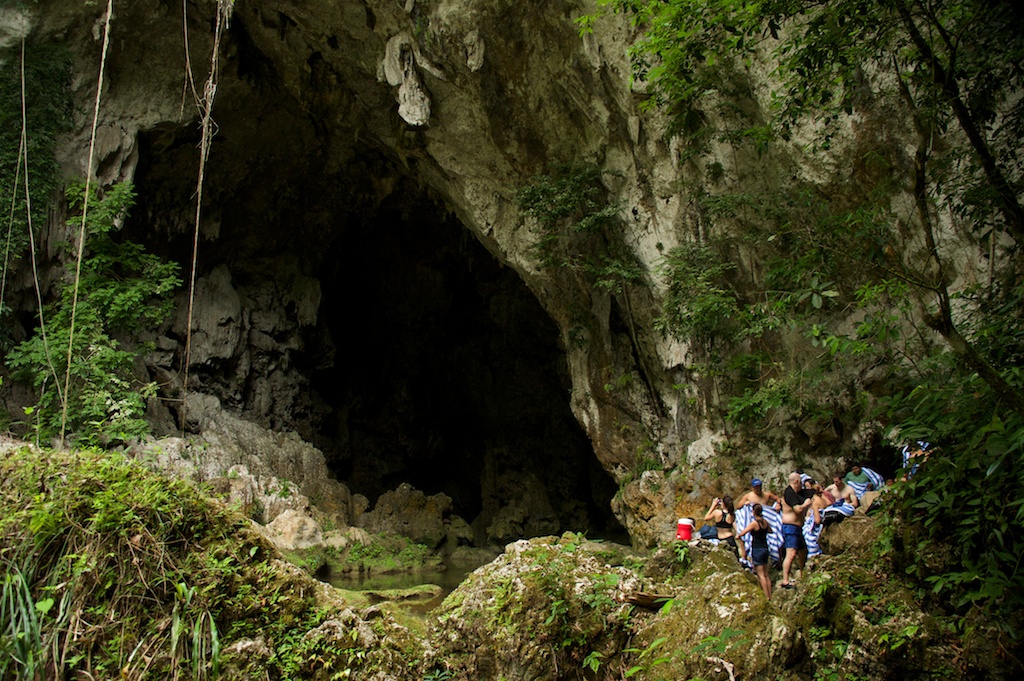 Hokeb Ha Cave



Long vines hang from the sheer rock wall above the cave mouth. The huge cave entrance is carved from the summit of a hill where the Blue Creek gurgles up from underground. The creek runs out the entrance of the cave, cascading over limestone boulders, under the towering shadows of the surrounding rainforest. Archaeologists have found many Late Classic ceramics and an altar inside the cave, leading them to theorize that the Hokeb Ha cave was used specifically for ceremonial purposes.

While it is possible (though not recommended) to visit the cave on your own, a guide must accompany visitors for any exploration of the cave's interior. With a guide it is possible to take a four-hour tour through the cave that leads you out through another entrance. The calm water at the main entrance is perfect for swimming most times of the year. At certain times during the rainy season, the cave is not accessible due to the possibility of a sudden rise in water. Check at Blue Creek Village for a guide and cave conditions.

Budget
Best For Whom
Families With Teenagers

For Her

For Him

Groups
Best For What
Adventure

Nature

Outdoor Area