Five Blues Lake National Park
AdventureAttractionsOutdoor ActivitiesTours
Home to one of the most unique lakes to be found
Five Blues Lake National Park


Home to one of the most unique lakes to be found, Flue Blues Lake National Park centers around a lake that originally formed due to some sort of unknown blockage, that later became unblocked and allowed to lake to drain significantly. By 2010, however, the water level appeared to be on the rise again. The national park is popular for camping, birding, and hiking.

Five Blues Lake takes up 10 acres of land, and is surrounded by 4000 acres of limestone hills and forestry. The way the light filters through the trees makes the water look as though it is five different shades at once, aptly giving the lake its name.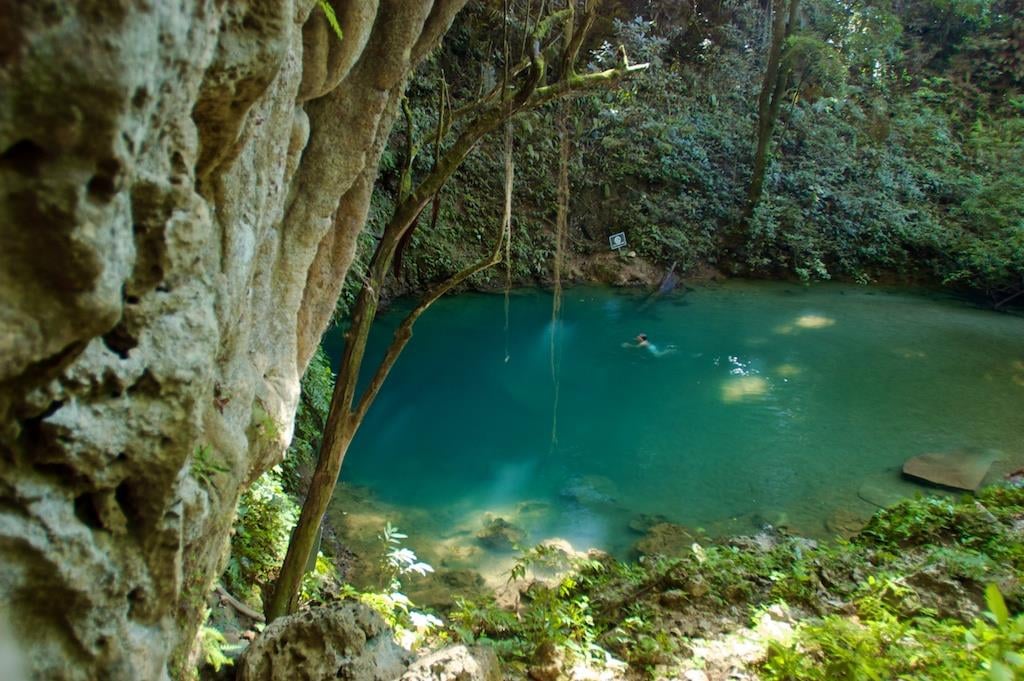 Five Blues Lake



A favored spot for birding, over 217 species of bird have been identified at the park, as well as all five Belizean wild cat species, howler monkeys, tapir, and a wide array of plant life. Geological features of note include an abundance of caves (which house Maya artifacts) and lakes, including the Five Blues Lake.

Location
Set in Stann Creek District, 24.2 miles west-northwest of Sarawina, Five Blues Lake National Park happily welcomes tourists who are rooming in this part of Belize. Even if you aren't staying nearby, you should consider dropping by to enjoy a great time. If you're curious, Belmopan is to the northwest. The entrance to to Five Blues is at Mile 32 on Hummigbird Highway.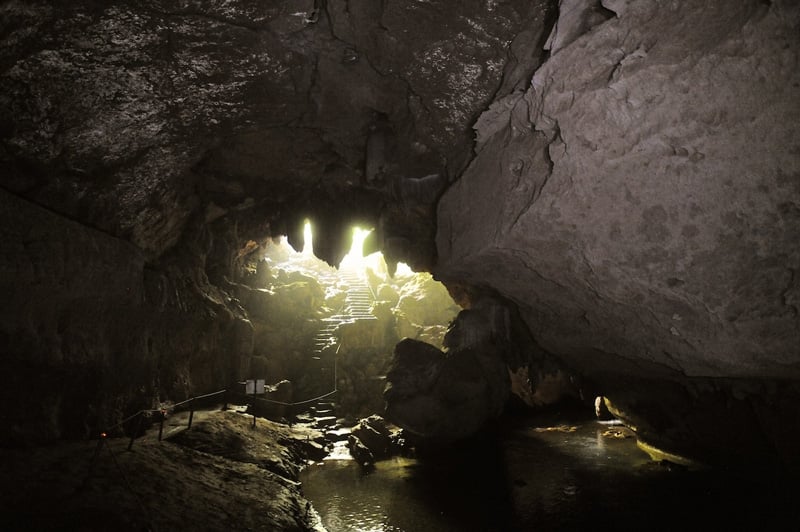 Steps leading down to St. Herman's Cave



Nearby Attractions
Travelers who are a fan of nature preserves, and would like to see others, should check out St. Herman's Blue Hole National Park and Heris Nature Park; both are within driving distance of this page's nature preserve. Other nearby activities include St. Herman's Cave, which is within traveling range in Central Belize. You might also think about making the trip to Chumpiate Maya Cave, which is another attraction nearby.

Budget
Best For Whom
Mature Travellers

Families With Teenagers

Families With Children

For Her

For Him

Couples

Backpackers

Groups

Students
Best For What