Cayo Ambergris
Ambergris Caye is the largest island in Belize and the best-known destination in the country.
Cayo Ambergris
Ambergris Caye is the largest island in Belize and the best-known destination in the country. Located at the northern end of the waters of Belize, a small canal carved by the Maya separates Ambergris Caye from the Yucatan Peninsula in Mexico. This narrow, 25-mile (40 km) long island is surrounded by the turquoise waters of the Caribbean and consists of mangroves, lagoons and the quiet town of San Pedro, which is located on a sandy plateau near the southern end of the island.

There are very few vehicles on the island, with the exception of taxis, the main way of moving or whether on foot, by bicycle or in golf carts. The main attraction of Ambergris Caye is the proximity to the Belize Reef Barrier Reservation System, which is located less than a mile from the coast and runs parallel from the northern end of Ambergris Caye to the southern border of Belize. Healthy reefs are home to a wide variety of marine life, attracting deep-sea divers and fishers from all over the world. Not surprisingly, this site is also one of the most expensive places in Belize.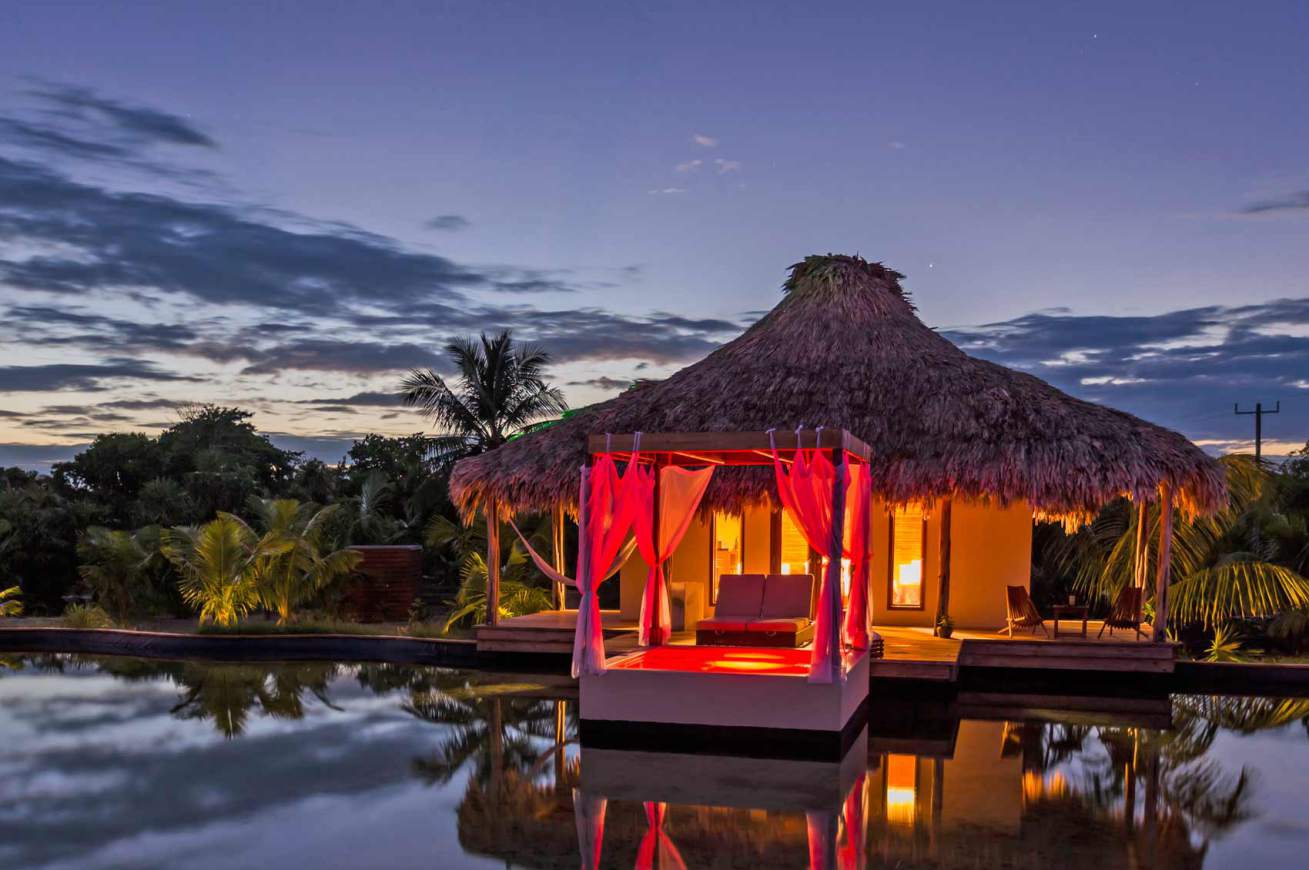 A charming island



Before the arrival of Europeans in the year 1500, Ambergris Caye was occupied by 10,000 Maya, serving as an active fishing community and a busy commercial center. Over time, as in other parts of Central America, the Mayan population in Ambergris Caye was decimated as Europeans began to settle in the area over the next three centuries. In 1848, the town of San Pedro was born as mestizos (a mixture of people of Spanish and Mayan origin), refugees from the Yucatan Peninsula rebelled against the Spanish occupation and came to Ambergris Caye bringing with them the Spanish language and rich traditions Cultural and religious. The town grew rapidly, thriving on an increase in exports of coconuts, lobsters and other commercial fish species. The first tourists arrived at Ambergris Caye in 1950 and today the island and the town of San Pedro are a Creole, Mexican and Mayan mix, with tourism as the largest economic engine.

The island is divided into three distinct areas: south of the airport, the town of San Pedro and the north of 'Corte' (toll bridge).

Budget
Best For Whom
Mature Travellers

Families With Teenagers

Families With Children

For Her

For Him

All Ages

Couples

Backpackers

Groups

Students

Leisure Travellers

All Levels of Players
Best For What
Beachfront

Nature

Outdoor Area