Consejo Shores Corozal
"The most reputable residential development in Belize, offering North American style amenities in an English-speaking Caribbean setting, a favorite tropical community for expats, retirees and snowbirds."
Are you a business owner in Belize?
Promote your business 365 days a year with the #1 Guide to Belize.
Gain MAXIMUM EXPOSURE with a 'Dedicated Business Profile'
Directions to Consejo Shores Corozal
Consejo Shores Corozal

Consejo Shores is now the most reputable, well- established residential development in Belize. This planned, private community on Corozal Bay, in Corozal District, Northern Belize, has 1¼ miles of waterfront property, with three seafront parks, an inter-connected park system with coastal access, a 9-hole golf course and 120+ established homes. The community has become especially popular as a tropical destination for expats.

Consejo Shores is an amiable, safe community situated on the clean, calm, protected Corozal Bay. There are fewer insects than San Pedro, Placencia or Hopkins, with no sand flies, nor jellyfish or sharks in the bay due to the low saline content of the water.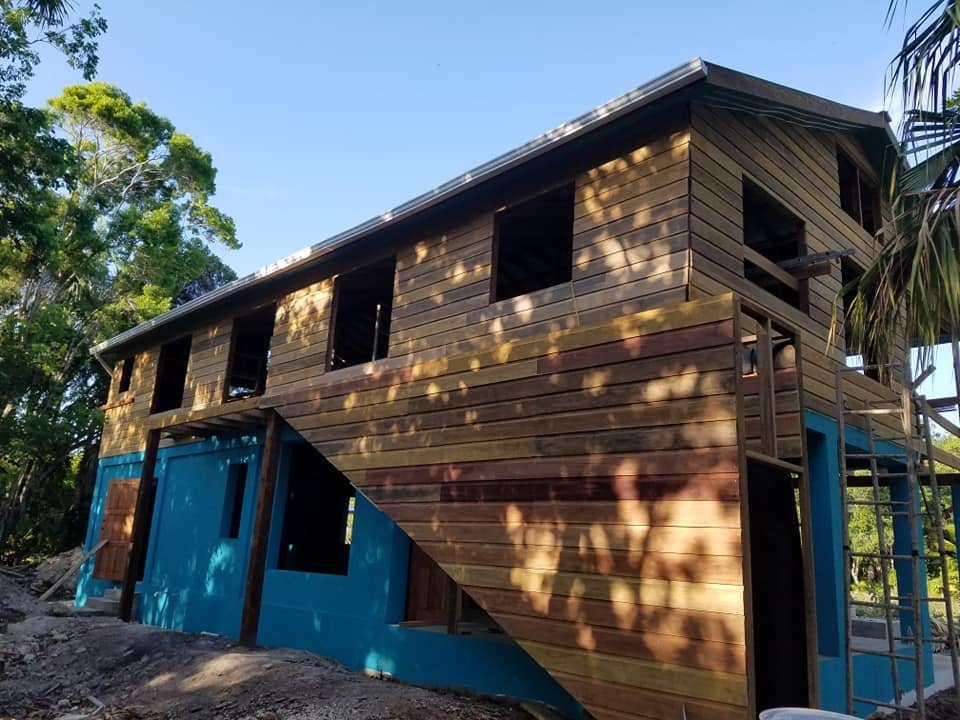 House

Consejo Shores is a private, planned community with protective covenants and other agreements designed to maintain and enhance the quality/value of our community. The seafront parks, 9-hole golf course, interlocking greenbelt areas and roads within the Relevant Developed Area (RDA) are maintained by Consejo Shores Parks and Roads Trust Limited (CSPRTL), a non-profit organization established in 2010 to permanently preserve and maintain community parks, roads and other amenities for the use of all Consejo Shores property owners and to represent the interest of CSPRTL members. Monies are raised through annual membership fees and fund-raising activities. Unlike most communities in Belize, all parks and roads within Consejo Shores are private, for the use of Consejo Shores property owners and their guests.

This peaceful neighbourhood has something to offer everyone. Many activities are available at Consejo Shores; hiking, caving, and archaeological explorations are available within a short distance. Ambergris Caye, part of the largest barrier reef in the Western Hemisphere, is just 35 miles away, providing some of the best fishing, snorkeling & diving in the world.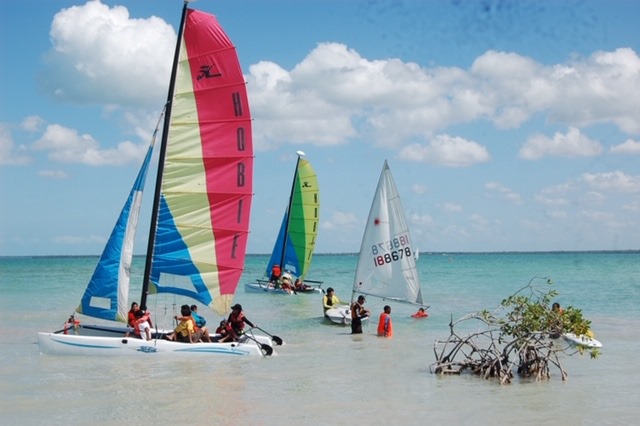 Activities

Corozal, the closest town, has an airport with frequent daily scheduled flights to all areas of Belize, daily water taxi from Corozal to Ambergris Caye and a bus terminal for access to many destinations in Mexico including Tulum, Playa del Carmen, and Cancun along the Mayan Riviera. In addition, our location is conveniently close to major "North American" style shopping malls in Chetumal, Mexico.

Belize markets itself as being both in Central America and the Caribbean - and for good reason – it has the best of both. Not only is Belize the diving and snorkeling capital of the western hemisphere, but it also boasts incredible old-growth rainforests, rushing rivers, majestic mountains, intricate cave systems and ancient Mayan pyramids. on British Common-Law.

You may also like
Belize Roaring River Golf & Accommodations

Cayo, Belmopan

The Roaring River Golf Course is the only mainland golf course in beautiful Belize. This executive style 18 hole (9 holes double tees boxes) course measures 3,892 yards and plays to a Par 64. The RRGC course rating is 66 with a slope rating of 116 and all greens are elevated and bunkered. Fairways are lined with superb indigenous trees and are surrounded by natural jungle growth.

Lima Verde Golf & Sport Club

Toledo,

Lima Verde Golf & sport club is located in Lima, Courts. The golf course has nine holes which double to eighteen through the use of nine additional dumps.

Kanantik Belize Residential Resort & Golf

Stann Creek,

On 5,800 acres of palm-strewn beaches, sub-tropical savannahs and jungle along the Southern coast of Belize, lies the only gated residential, golf and resort development of its kind.