Uxbenka Belize
xbenka, translated as
Uxbenka Belize

Uxbenka, translated as 'ancient place' is an early classic ceremonial site. The site is very small compared to Lubantuun or Nim Li Punit. This Maya site perches on a ridge overlooking the foothills and valleys of the Maya Mountains. The Blue Creek Canyon can be seen in the distance.

The ancient Maya practice of transforming hills by facing and terracing is particularly striking here. As a small ceremonial centre located on a natural hill, Uxbenka consists of one main plaza on the top of the hill with smaller plazas lower down the slopes and at the base of the hill. Six structures surround the edges of the central plaza. Seven carved stellas were found here, one dating back to the early classic period.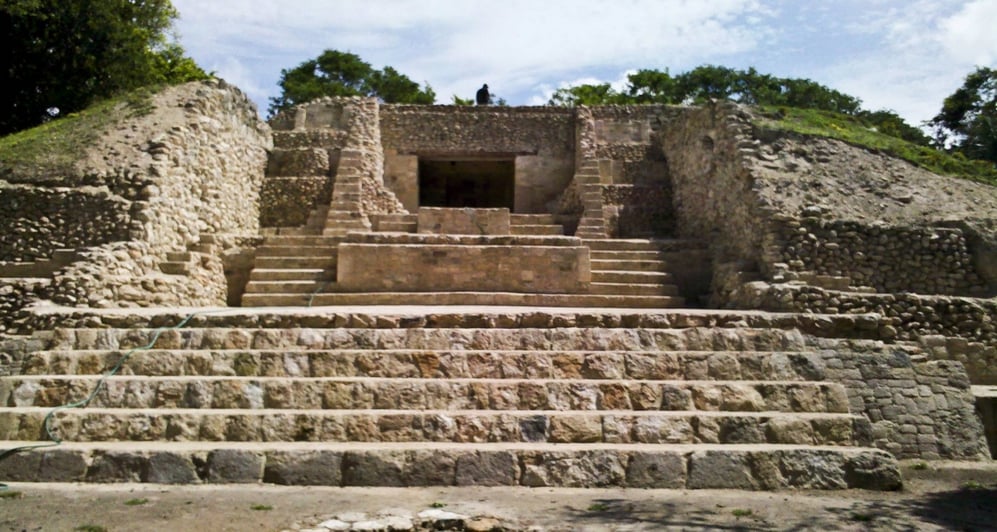 Uxbenka Ruins



Uxbenka is located on the outskirts of Santa Cruz Village, opposite the village water supply tower. Although the site is not officially open for tourists, the mounds have recently been cleared. Limestone walls are exposed in some areas and a small open tomb is visible on the main plaza. Contact a villager from Santa Cruz for guided tour of the site.
Budget
Best For Whom
Mature Travellers

Backpackers

Students
Best For What
Cultural Experience

Outdoor Area