Ways of transport in Belize
To design an itinerary through Belize, the first thing we have to consider is how to move around the country. We did it through water taxis and rental cars, but we have many more options.
Water taxis
The most common and almost always unique method to move between islands. There are private and public. The former are more expensive but leave at the time we need. The others are more comfortable, cheaper but have a fixed schedule. For example, the water taxi that goes to
Caye Caulker
costs about 25BZ $ round trip and around 8 boats leave per day.
Water taxis best known
Belize Water Taxi: to go to San Pedro or Caye Caulker
San Pedro Water Taxi: in case we want to go to Chetumal (Mexico) from Caye Caulker
Rental car
Driving a rental car is an adventure.
Especially
if you go with foreign registration and drive at night. Not that it is dangerous but we have to keep in mind that corruption is the order of the day and we can get a good scare.
It is necessary to
purchase additional insurance
to drive in the country if we cross the border from a bordering country. This is easily visible by the police since the insurance includes a sticker that we must place on the windshield.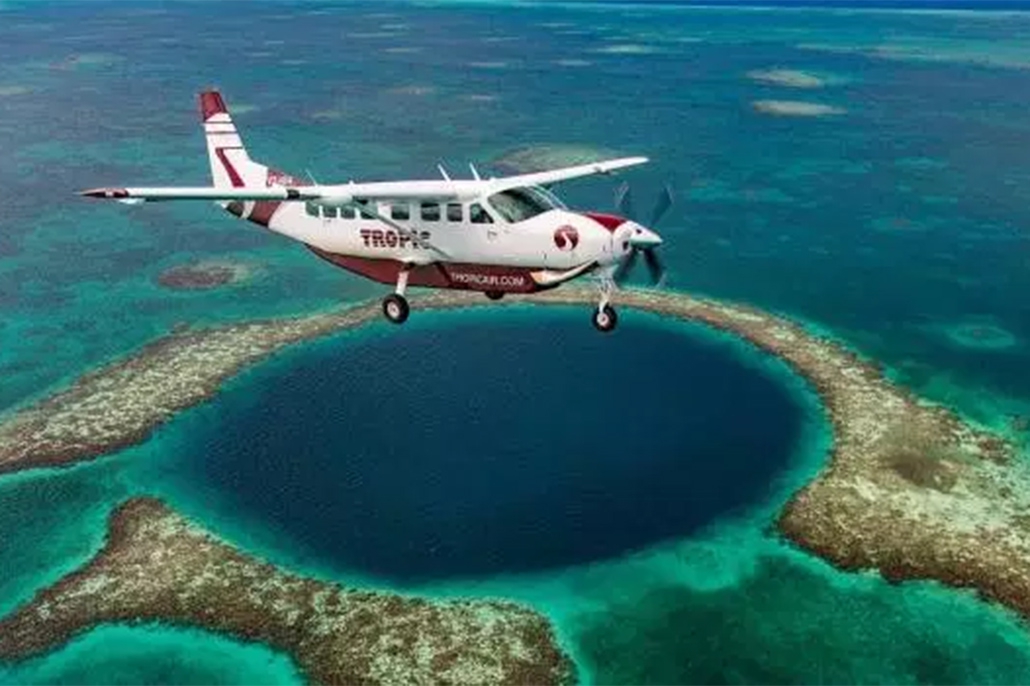 Belize
Buses
Most of these buses are extremely slow, stopping anywhere since the method of raising your hand to stop a bus anywhere works. These are the main means of transport for
Belizeans
.
James Bus line: from Punta Gorda to Belize City through Belmopan. Express buses available with few stops. Cost per route: 24 BZ $.
Westline & Valencia & BBOC and some more: from the border with Guatemala (Benque Viejo) to Belize City. From 8 BZ $.
Shuttles
These small vans or ATVs are the fastest way to get from one place to another and operate in virtually
any destination
we need. They are much more expensive than public transport and in most cases you will enjoy a rewarding air conditioning. Prices can be around $ 10 to $ 45 depending on the number of passengers.
Travel insurance
For a trip like this it is best to take out insurance. Iati offers us an offer for travel followers for free. Traveling does not exempt you from having an accident, needing a doctor, a
transfer or medication
.
Written by:
Belize Local Expert
PUBLISHED: Sep 27th 2019 | UPDATED: Sep 28th 2020