Toledo District
Toledo District
is definitely the most southern, and arguably the most colourful of Belize's six districts, although it is one of the least visited areas of the country. Geographically, Toledo is stunning in its beauty and variety, with 1,795 sq mi (4,649 sq km) of pristine rainforests and jungles, offshore cayes, coastal lowlands and an extensive network of caves. It is also culturally rich, home to the highest concentration of traditional
Maya villages in Belize,
as well as Garifuna, Creole, Mestizos, East Indians, German speaking Mennonites and a large expat population that dates back to the arrival of US Confederates seeking refuge after the American Civil War.
This eclectic and fascinating land is only just starting to get the attention – and visitors – it deserves and is gaining recognition as
Belize's "emerging destination"
. The paving of the Southern Highway is finally nearing completion, the bus service runs regularly, and there are now several daily commuter flights on Tropic Air and
Maya Island Air.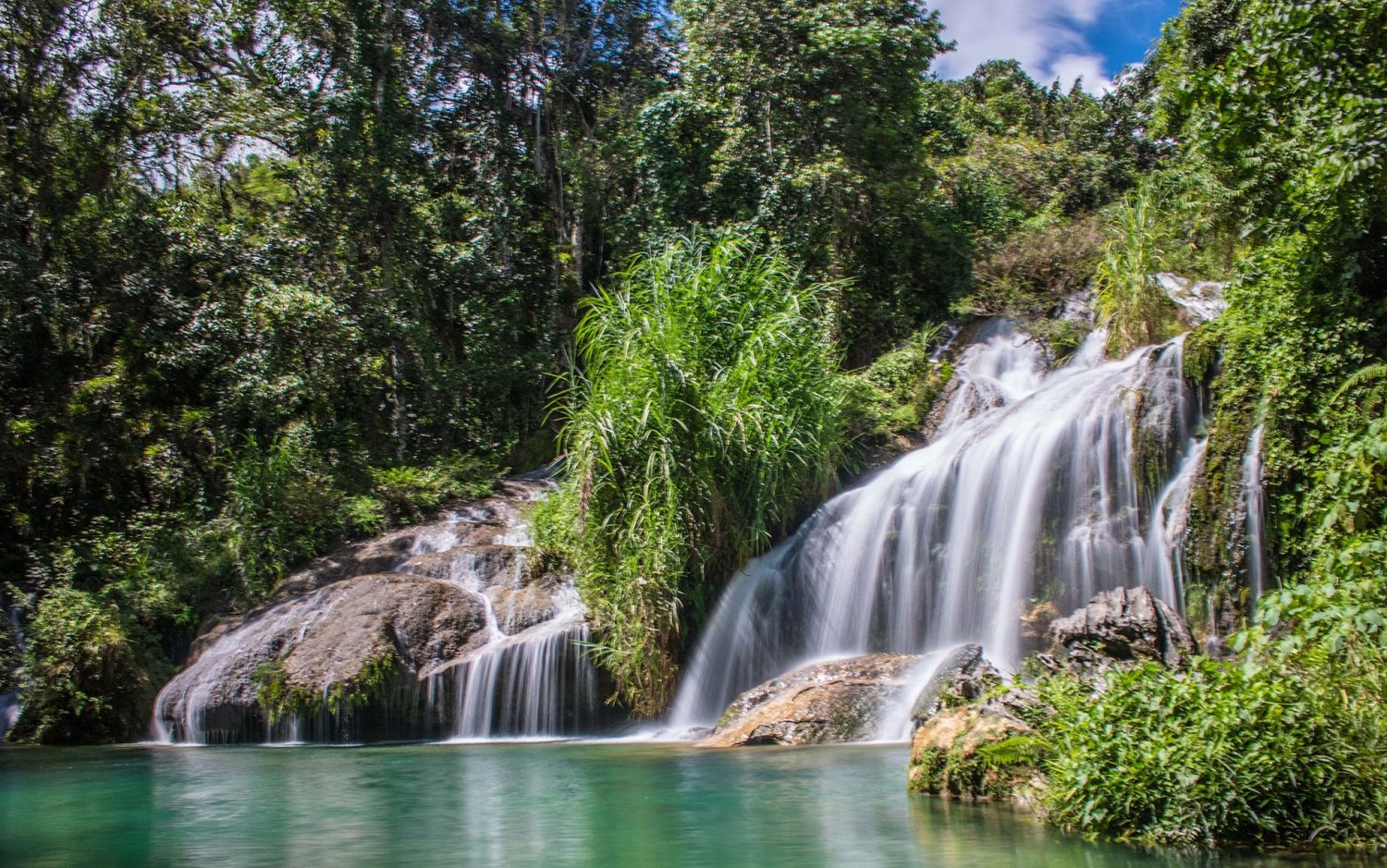 Toledo District, Belize
Toledo is first and foremost an agricultural district, producing beans, corn, rice and citrus as well as coffee, sweet potatoes, avocado and other vegetables and root crops. In recent years the
Maya especially
have benefitted from an interest in cacao, which has always been grown organically. Green & Black's famous Maya Gold chocolate is primarily sourced from the
Toledo District,
and this has been a boon for Maya subsistence farmers.
Fishing is also an important local industry, although it is practiced on a small scale from individual boats and dories, or dugout canoes, and by
diving for lobster
, conch and other shellfish and fish.
Tourism holds great promise for the people of the Toledo District, who until recently were largely bypassed by the growth of the industry in Belize. Now, with an improved road system, more dependable transport and well trained local tour operators, Toledo is finally joining the rest of Belize in benefitting from tourism.
And no wonder. Toledo offers a very high proportion of protected wilderness areas, abundant wildlife, excellent birding and access to the Caribbean Sea and beautiful offshore attractions, including the Sapodilla Cayes, which offer great snorkelling, swimming, kayaking and diving.
The
Toledo District
has been continuously inhabited by the Maya since at least 10,000 BC and well over half of Toledo's population is made up of the Mopan and Kekchi Mayas living in over 30 different villages. It comes as no surprise that
Toledo is rich in Maya
archaeological sites and artefacts. Lubaantun (Place of Fallen Stones) consist of several partially excavated temples from a site that flourished until 900 AD, and was an important trade centre for seacoast trade between Guatemala and Mexico.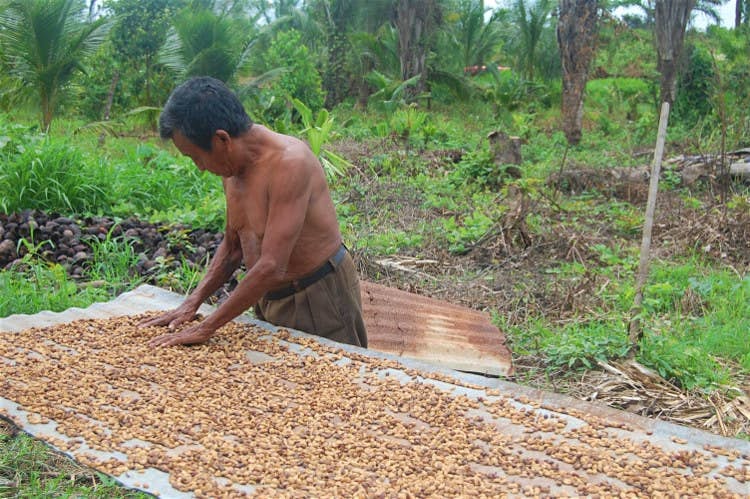 Toledo District, Belize
Nim Li Punit (Big Hat) was another important
Maya centre
during the Late Classic period contains distinctive ceremonial and civic centres as well as a royal palace. Other Toledo Maya sites include the recently opened Uxbenka (Old Place) and many smaller sites accessible from towns and villages. In addition to the district capital, Punta Gorda, Toledo contains many small traditional villages including
Monkey River Town, Blue Creek
, the Maya villages of Indian Creek, Santa Cruz, San Antonio and the lovely Garifuna village of Barranco.
For an intimate village experience, the Toledo Ecotourism Association (TEA) runs the Village Guesthouse Program which connects visitors with 13 traditional Mopan Maya, Kekchi Maya, Garifuna and Creole villages in the area. The
guesthouse program includes village tours,
tours of the jungle and nearby caves, ruins and waterfalls, as well as accommodation in guesthouses built specifically for the program.
The Capitol, Punta Gorda, locally known as PG and approximately a four hour drive from Belize City, is a popular jumping off point for the southern cayes as well as Livingston and Puerto Barrios in Guatemala which are serviced by daily water taxis. It is a worthy destination in its own right as an easy going town with a unique
Belizean multi cultural
flavour and is a great place to hear traditional Garifuna drumming and enjoy fresh seafood. PG contains numerous restaurants and hotels including the Blue Belize Inn and Tours, Coral House Inn, Seafront Inn,
Beya Suites, and Tropics Inn
. Now that it has been "discovered", the
Toledo District
will grow in accommodation and services, but at the moment it is still a bit of an adventure and the perfect place to have a true Belizean experience.
We bring you closer our Local Expert recommendation:
Things to do in Toledo District
Activities and Sports in Toledo District