River and Sea Kayaking
Whether floating past Mayan villages on quiet rivers or viewing manatee among the many cayes of the Port Honduras Reserve
River and Sea Kayaking is Best For
Directions to River and Sea Kayaking
River and sea kayaking

Whether floating past Mayan villages on quiet rivers or viewing manatee among the many cayes of the Port Honduras Reserve - kayaking is a great way to experience Southern Belize. Garifuna and Mayan peoples have paddled the waters of Toledo for centuries, fishing, hunting and traveling by dugout canoes. Seven major rivers drain the southern flank of the Maya Mountains carrying fresh water and nutrients to replenish mangroves lagoons and fish nurseries along the coast.

Kayaks on Beach
You will float under a lush canopy of rainforest, silently watching toucans and trogons flying about. Iguanas - some, the size of your best friend lie basking on branches above the river. Laughter ahead signals to Maya village. A group of Mayan women and children come into view, doing laundry, bathing and playing in the clean clear river waters. Some will wave, others will look away shyly. The children usually are overcome with curiosity - kayakers floating by are not an everyday occurrence - and they might swim up to your boats.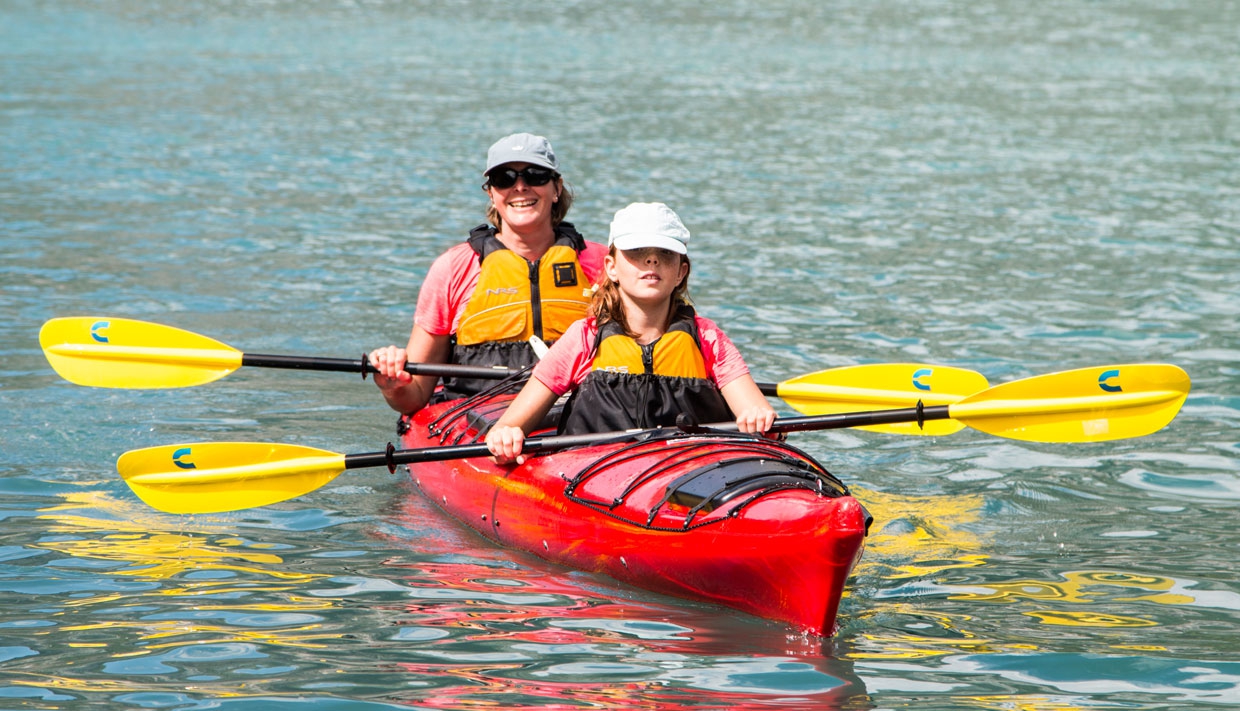 Kayaking



As you near the ocean, dense rainforest gives way to mangroves. First the white and black mangroves growing high and straight. Then vast acres of huge, knarled red mangroves, bathing their roots in salt tidal areas. Put on your mask and snorkel for a glimpse of nature at her most prolific - this is where young snook, mackerel, jacks, permit and lobsters hide, feed and attempt to grow to adults. And out through the river mouths, you will more often than not encounter manatee feeding in the turtle grass beds of the Gulf of Honduras.

Kayak Surfing
You'll paddle mostly still waters, sometimes negotiating a small rapid or a downed tree stretched across you're the waterway. These trips are for people with a desire to learn about the web of tropical nature; for people that wish to observe colorful birds, iguanas, howling monkeys and if you are lucky a swimming jaguar; for people that wish to experience a Maya village, whether for lunch or just a chat with locals. These trips are for people yearning to know what nature and life are about in a tropical wonderland.